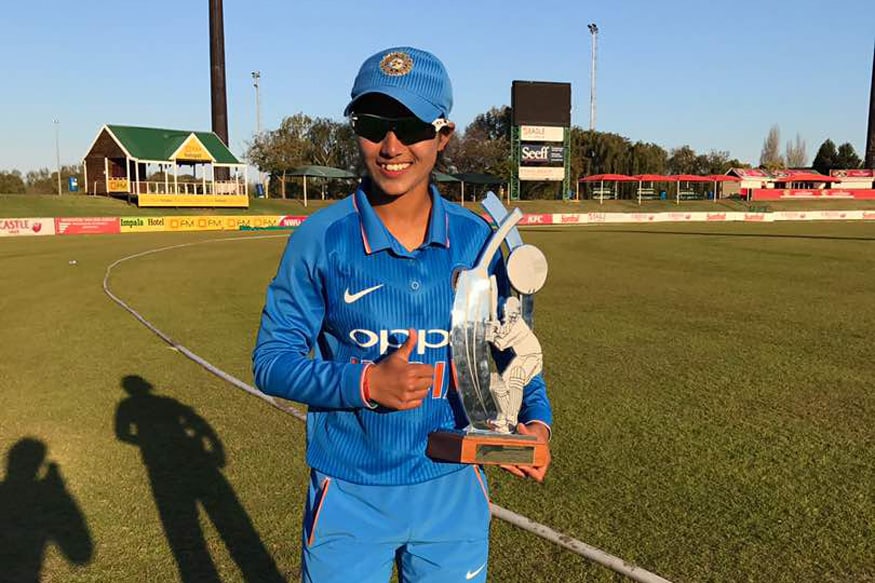 Bhopal: As the country keenly debates the empowerment of Muslim women through triple talaq and battery of other issues, a Muslim girl from far off Madhya Pradesh town Singrauli has inspired many by getting picked up for the Indian national women's cricket team for the upcoming ICC World Cup which starts in England on June 24.
Almost six years after putting the wicket-keeping gloves on, Singrauli's 20-year-old wicket-keeper batswoman Nuzhat Parween has made it to the national ODI squad. The budding cricketer had made her debut in the national T20 side in November last year.
Nuzhat's journey as a cricketer started in an unusual fashion as in the year 2011 Singrauli saw formation of women team for an inter-district tournament and the administration did not have enough players. Nuzhat who was a junior national football player then, was asked to be part of the team and unwillingly she did so.
She did well behind the stumps and it was no looking back for her as she came through the ranks in subsequent five years and was picked up for the three T20 games against West Indies last year.
One among four siblings in a Muslim family, Nuzhat was never short of family support when she ventured into sports and that too in the company of boys as there were hardly any girl teams.
"Neighbourhood aunties used to complain to my mother that me playing with boys does not look good but my family never paid heed."
Her father Masih Alam, employed with Northern Coal Fields Limited and her elder brother based in USA backed her at every juncture. She is pursuing B.Com from distant education as cricket hardly leaves any time to study regularly.
Nuzhat derives inspiration from champions like Sachin Tendulkar and Mithali Raj and for obvious reasons she follows England wicket-keeper Sarah Taylor and former team India captain MS Dhoni.
"Recognition and facilities are really lesser when it's compared to men's cricket but things are improving really fast," said Nuzhat. Singraui which once had hardly one women's cricket team in the past now has five and all credit to Nuzhat Parween.
District Cricket Association (DCA) secretary Vijayanand Jaiswal told News18 that he had inspired Nuzhat to take up cricket in 2011 as there were handful women sportspersons in the district that time.
"With her sheer grit and hard work, she broke into national team within six years," said Jaiswal adding that she has captained many domestic sides besides representing country against T20 games against West Indies, at Asia Cup and recent trip to South Africa.
After 2003, Nuzhat is first woman cricketer to have made it to the national side and with age by her side, she has very bright future ahead, claimed Jaiswal.
Meanwhile despite the presence of senior wicket-keeper Sushma Verma in the squad, Nuzhat is keeping her fingers crossed to get some games and most importantly, win the world cup for the country.