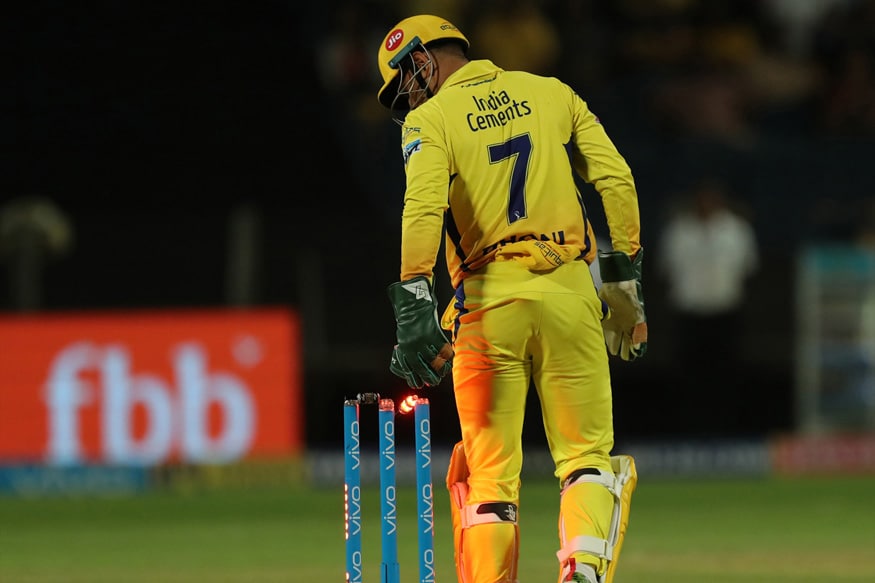 Mumbai: Belying their age, his old but sprightly go-getters have so far done an admirable job for Chennai Super Kings, but skipper Mahendra Singh Dhoni admitted that the age-group was "definitely a concern" for the team that is on the cusp of winning its third IPL title.
"The age-group of the boys was definitely a concern, you had to keep them fit. We had to take care of the resources and to make sure that when we come to the business end of the tournament, the best 11 is available for selection," Dhoni said.
The two-time World Cup and IPL-winning captain was speaking on the eve of his team's final against Sunrisers Hyderabad here.
Dhoni added, "This year we have been able to do that. We did have a injury concerns in the middle, but it is good to have all the players available for selection."
The average age of the core team comprising Dhoni (36), Ambati Rayudu (32), Suresh Raina (31), Dwayne Bravo (34), Shane Watson (37) and Harbhajan Singh (37) is 34 and half years.
In his trademark style, Dhoni justified his decision to often under-bowl veteran spinner Harbhajan through the league.
"I have a lot of cars and bikes in my house. I don't ride all at a time. A lot of times, especially when you have six to seven bowlers in the side, you want to see the conditions, you want to see who is batting and what is needed at that point of time. I see what is in best interest of the team," Dhoni said.
Harbhajan has played 13 matches out of the total 15 played by the team to pick up seven wickets in all.
"In the past, we had Negi and Jadeja, and I gave them different slots of bowling. And the unreal thing is that a lot of times the player gets criticised at times for what the batsman is doing.
""I always check what is the condition and what is in the best interest of the team then before deciding on the bowler as to who has the best chance to succeed over the bowler.
"Like in the last game I didn't feel it was necessary for him (Harbhajan) to bowl. But for Bhajji, he is really experienced when it comes to any format of the game."
Dhoni said that most leg spinners who have been successful are the ones who have good googlies.
"If you see most of the leg spinners those who have been successful, are the ones who have got very good googlies. The thing with leg spinners is that googly, you don't how much it will turn.
Sometimes it turns less, sometimes turns a lot. Even if you are watching the wrist, a lot of times, it looks like a googly but it is actually a top-spinner.
"Also if you miss a googly as right-handed batsman, more often you are getting LBW or bowled. Batsmen like to take that extra time and once it is in their area they like to play their big shots.
That's one of the reasons why leg spinners are more successful and also the fact that they help from the wicket, irrespective of how the wicket is, they still get a help. Being wrist spinners helps," he said.
Dhoni said that he was disappointed as the team could not play its home games in Chennai.
"The emotional aspect was more at the start of the tournament, and once the tournament starts you have to be professional than emotional about it. Yes, we are bit disappointed that we could not play matches in Chennai, I was still happy that once game happened in Chennai because fans were waiting for a long time for this moment.
"The last two years we were not there, but our fan following kept increasing. It is unfortunate that we were not playing in Chennai, but as I said, being professional is more important," he said.