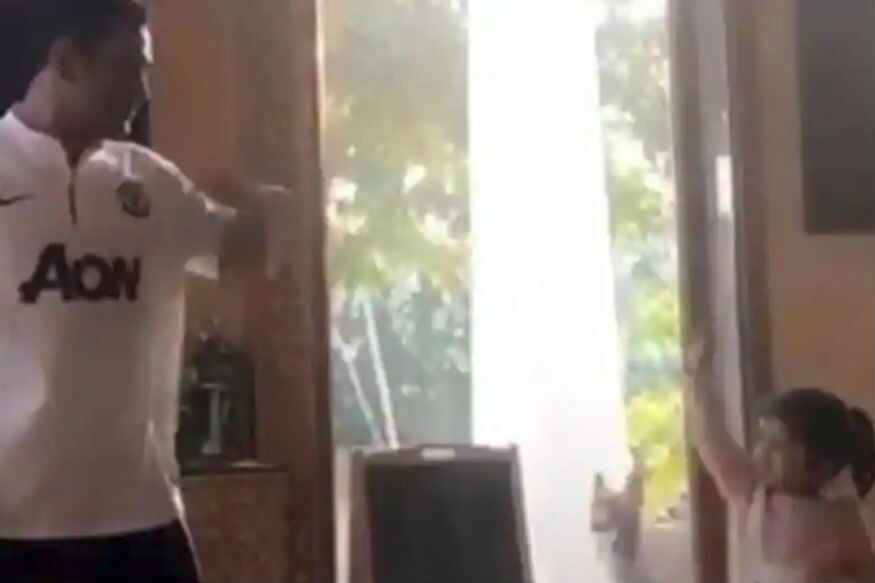 Former India skipper Mahendra Singh Dhoni has been a busy man during his time away from the rigours of international cricket.
Having been left out of the Indian cricket team for the three-match T20I series against Australia, Dhoni has been occupied with playing sports like kabaddi and tennis, showcasing once again that his fitness remains on point despite being in the twilight of his career.
'Being a doting father' can now be added to the list of things he has been doing during his time off from the sport. In a recently-posted video on Instagram, Dhoni can be seen dancing with daughter Ziva.
"Even better when we are dancing @zivasinghdhoni006," was the caption that accompanied the video.
Dhoni might have been left out of the squad for the T20I tournament but will in all likelihood be back in the side for the ODI series, which takes place after the four-match Test series.
"I think people are putting too much variables into the situation, which is not the case I can assure of that. He's still a very integral part of this team and he just feels that in the T20 format, someone like Rishabh can get more chances, he anyway plays the ODIs for us regularly," Kohli had told the media after India beat the Windies in Vizag to win the ODI series.
"From that point of view, he's only trying to help the youngsters; nothing that anything that other people are thinking and I as captain can certainly assure you of that."
India are currently preparing for a four-match Test series against Australia. The first match will begin at Adelaide on December 6th.