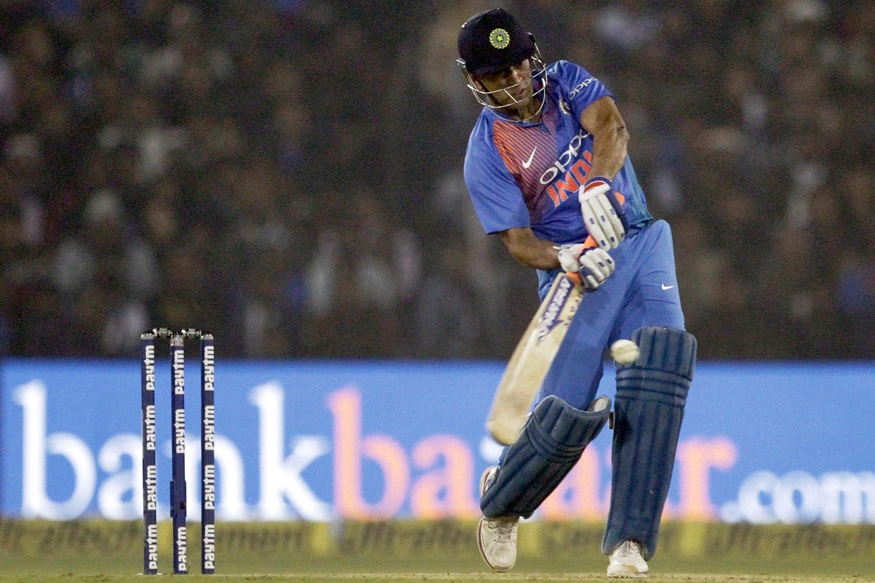 New Delhi: MS Dhoni might no longer be the force to reckon with at the end of an innings as he was in his prime, but the former India skipper can still pack a punch when needed. And he showed his hitting skills during training at St. George's Park in Port Elizabeth on Monday as the Men in Blue prepared for the fifth ODI of the six-game series against South Africa.

Dancing down the track, Dhoni sent the ball soaring as the net bowler had to ask for a new ball. BCCI posted the video on Instagram which read: "BOOOOOM! 🚀🚀🚀
New balls please! @mahi7781 in the house #TeamIndia #SAvIND."




Earlier Dhoni turned to leg-spin to give the batsmen a taste of what Imran Tahir will be once again dishing out for the Proteas. The post read: "Time for some spin courtesy @mahi7781 #TeamIndia #SAvIND."




After winning the first three games in the ODI series against South Africa, Team India was handed a shock defeat in the fourth ODI at the Wanderers Stadium in Johannesburg. With rain playing spoilsport, South Africa seized the moment to win the game by 5 wickets. And even as the teams gear up to play the fifth ODI at St. George's Park in Port Elizabeth, Virat Kohli and his boys have their task cut-out. India has played four ODIs against South Africa on this ground and is yet to register a win at the venue.

If Kohli and his boys do manage to win the fifth ODI, it will not only be their first win at the ground, but will also be India's first bilateral series win against the Proteas. India has never managed to win an ODI series against South Africa in the Rainbow Nation. Leading 3-1 going into the fifth game, this is indeed Kohli and boys' best opportunity to rewrite history.

First Published: February 13, 2018, 9:39 AM IST