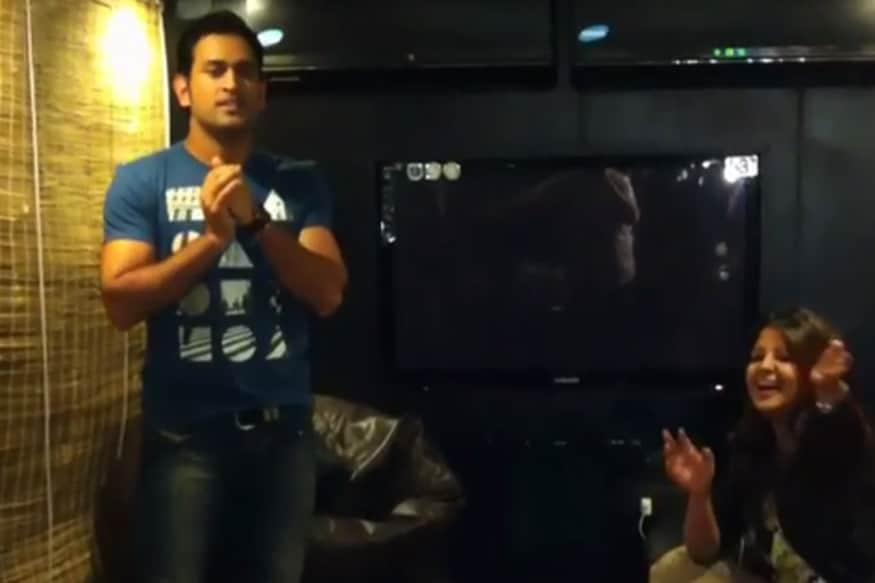 New Delhi: She is known as MS Dhoni and John Abraham's favourite hairstylist and on Thursday Sapna Moti Bhavnani decided to take the former India skipper's fans to a memory that shall leave them all awestruck. Dhoni and John have been known to be thick friends and the hair stylist posted a video where Dhoni is seen dancing to a song from John's movie Desi Boyz, much to the delight of wife Sakshi Singh Dhoni.
Taking to Instagram, Sapna posted: "A long time ago at a shoot we found ourselves in @thejohnabraham 's van so @sakshisingh_r and I directed @mahi7781 to make a video for him. And he did! And how! I am blessed to have spent so many precious moments with this man since he was a boy and feel sometimes it's my responsibility to let ya'll glimpse into our simple mad world. Enjoy and laugh all day! Yes I know, I am the luckiest girl and director in the world! ❤️❤️❤️❤️❤️
WARNING: THIS IS THE CUTEST THING YOU WILL SEE ALL DECADE! 🕺🏽🕺🏽🕺🏽🕺🏽🕺🏽🕺🏽🕺🏽 #tbt #dhoni #rockstar #captainsaab #fangirlforlife 💃🏼
#msdhoni #ms #mahi #sakshidhoni #sapnabhavnani #johnabraham #dance #tbthursday #love #cute #breaktheinternet #desi #incredibleindia #cricket #mumbai #bandra #instagood #videooftheday #mensstyle #menshair #celebritynews #bollywood"
The love between the cricketer and the actor is well documented. While Dhoni was said to have cut his long hair after John decided to crop his hair, John has made no bones about the fact that they are best friends. In fact, when John forayed into the Indian Super League and questions were asked on why he was staying away from the gentleman's game, John had said that there was no way that he could stay away from the game as Dhoni was one of his closest friend.
"I am not at all staying away from cricket. I follow cricket as and when I have the time. Besides that (MS) Dhoni is one of my closest friends, so even if I wanted to I wouldn't be able to stay away from cricket. It's just that there is a lot of potential in other sports as well, and if they can get good sponsors, it will make a lot of difference. That's why I am doing my best to support other sports," he had said.