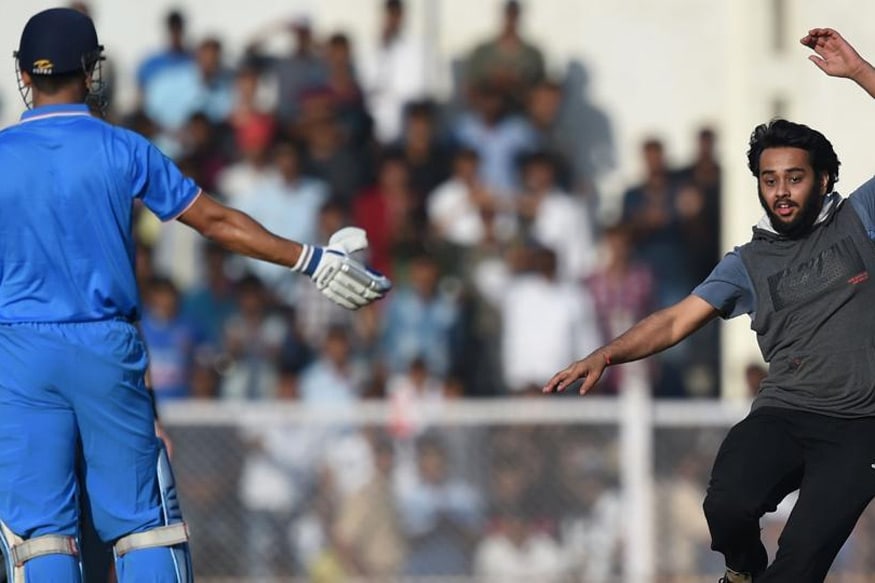 New Delhi: A fan invaded the pitch and approached skipper Mahendra Singh Dhoni during the first warm-up match between India 'A' and England at the Brabourne Stadium in Mumbai on Tuesday.
Caught off-guard initially, Dhoni later wore a composed look as the man bowed down to touch Mahi's feet.
Moments later, security officials took the intruder off the field amid loud cheers from the crowd.
It was the final time that India's most successful skipper Dhoni was leading the side. although it's an 'A' team.
Dhoni was batting with Hardik Pandya when the incident happened towards the end of the India 'A' innings.
WATCH:
Dhoni, who stepped down as limited over captain last Wednesday, is playing the warm-up game as he wants match practice ahead of the ODI series against England, starting on January 15.
While Ashish Nehra paid tribute to Dhoni during the India 'A' innings, Yuvraj congratulated him on an amazing journey during the innings break.
The 35-year-old, who led India to the 2007 World T20 and 2011 World Cup title victories, scored an unbeaten 68 off just 40 balls. His entertaining knock was studded with eight boundaries and two sixes.