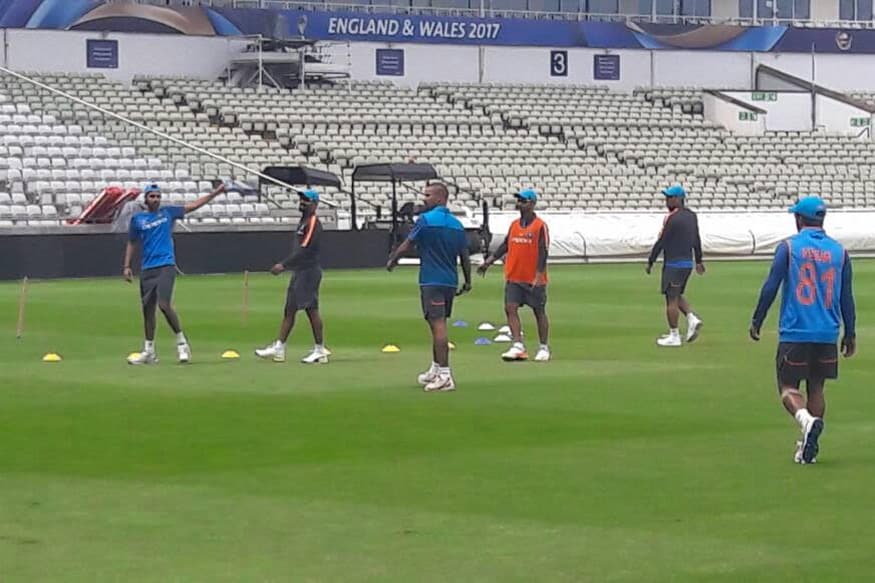 Birmingham: He might be a sensation on the cricket field, but Virat Kohli still has a long way to go when it comes to matching predecessor Mahendra Singh Dhoni on the football pitch. Football matches are a common sight these days when cricket teams warm-up ahead of training and on Saturday it was Dhoni's men who beat Kohli's boys 3-0 at Edgbaston.
While Dhoni himself scored a goal for his team, old warhorse Yuvraj Singh scored a brace for the 'blue brigade'. Kohli's 'orange army' failed to match the skills of Dhoni's team, despite having youngsters like Hardik Pandya and Ajinkya Rahane in the team. Dhoni had the likes of Kedar Jadhav and Umesh Yadav in his team.
It is no secret that both Kohli and Dhoni love the game and the former had in an interview said that he would have definitely tried his hand at becoming a footballer if he hadn't succeeded as a cricketer. Both the former and current skipper own teams in the Indian Super League (ISL).
In fact, Kohli had once even revealed why the team takes to football before starting training.
"Whenever the team is feeling down or we've had a hectic travel day and don't have the energy to do normal warm-up, football gives the extra motivation to run after a ball and show our skills. Basically, it gets the competitive nature out in a big way. Whenever we feel like we have to bond as a team and get our energy going, we have a quick game of football and we are ready to go," he had said.
Even though players have often been injured while playing the game during warm-ups, teams still prefer playing football before hitting the nets for batting and bowling sessions.
First Published: June 4, 2017, 9:55 AM IST