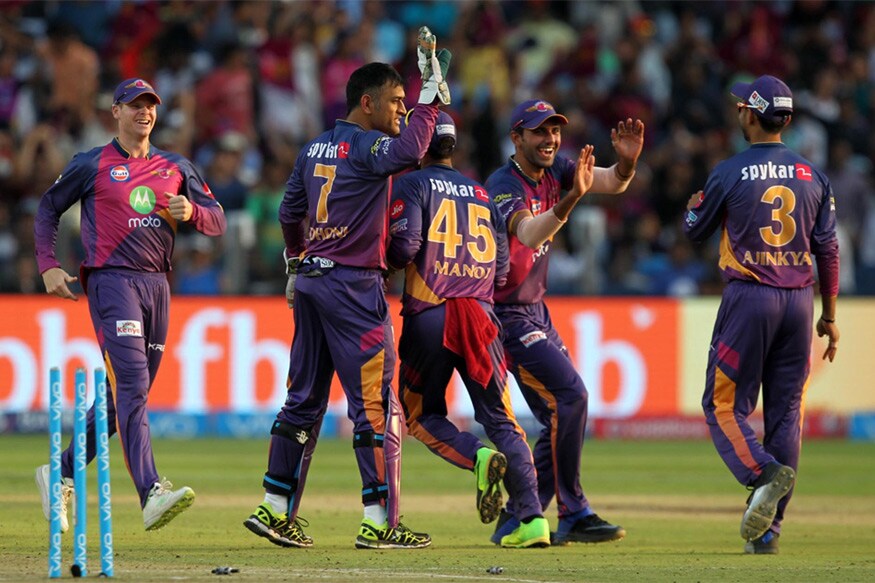 New Delhi: Rising Pune Supergiant have made a strong comeback in this edition of the IPL and skipper Steven Smith believes that predecessor MS Dhoni needs to be given credit for helping him out from behind the wickets.
"MS Dhoni has been fantastic as he knows the game incredibly well out here. As a wicket-keeper, it is nice to have someone out there who can look at the angles and get them right. He has done that well for us and I'm sure he will continue to make a big impact and help me and the rest of the boys and hopefully have more success in the rest of this tournament," Smith told IPLT20.com.
Smith went on to add that he has a very chilled out relation with Dhoni despite their respective fans taking sides after Dhoni was removed as skipper of Pune at the start of the season and Smith appointed the new captain.
"It's pretty chilled out with him. He has been fantastic and has had a few valuable contributions with the bat and he is hitting the ball really well. I think he will come back to great form and have a bigger impact by the end of this IPL. I'm really excited about the next couple of games," he said.
Smith also is amazed by the speed with which Dhoni stumps batsmen. The Australian feels MSD makes it all look very easy.
"Look, he's incredibly quick behind the stumps and his hands don't go back at all, they just stay there and collect the ball. He has done that for a very long time now and has done it once or twice for us in this tournament so far and is doing a great job for the team," he said.
Even though it was Dhoni and Stephen Fleming who formed a formidable duo as captain and coach for Chennai Super Kings and then Pune, Smith says he has no problems working with Fleming now.
"I believe we're pretty much on the same page. We try and pick the best eleven for each game and try and keep things as consistent as we can. We've had a few injuries and we have had to re-shuffle, but the guys have been good. It is always tough to be in the squad when you're not playing, but the guys have helped around the group and it's nice to see that we have some good characters out there," he said.