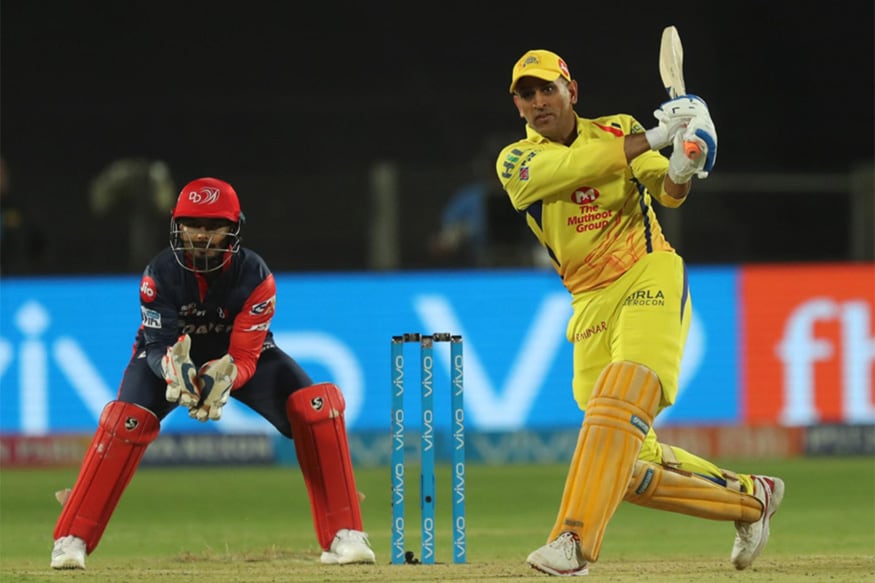 New Delhi: Mahendra Singh Dhoni has been in terrific form this season and the same finisher who looked out of sorts in the last couple of seasons for Pune is suddenly looking like the Captain Cool cricket fans have known over the years. Gone is the phase when he would take 10-15 balls to get into the groove. You pitch it in his slot and the ball goes into the stands. In fact, it has been synonymous with most of Dhoni's innings this season that he has hit a six in the first 10 deliveries.

But he has not just won games for CSK, he has shown unparalleled consistency coming in to bat in the middle-order. Dhoni has scored 286 runs at a strike rate of 169.23 and an average of 71.50. In fact, he's the second-highest run-scorer for CSK after Ambati Rayudu.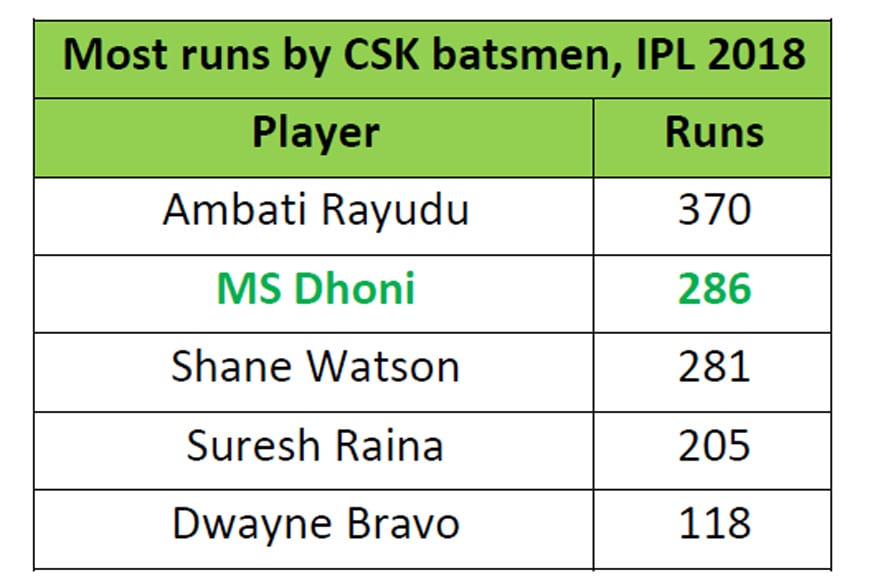 Going by his current form, this is Dhoni's best season since 2013. While he scored 461 runs in 18 games for Chennai in 2013 at a strike-rate of 162.89 with 4 fifties, the Man with the Midas touch has already hit 3 fifties this season and is hitting boundaries every 4.57 balls. He's also averaging 35.75 runs/match this season, his best ever.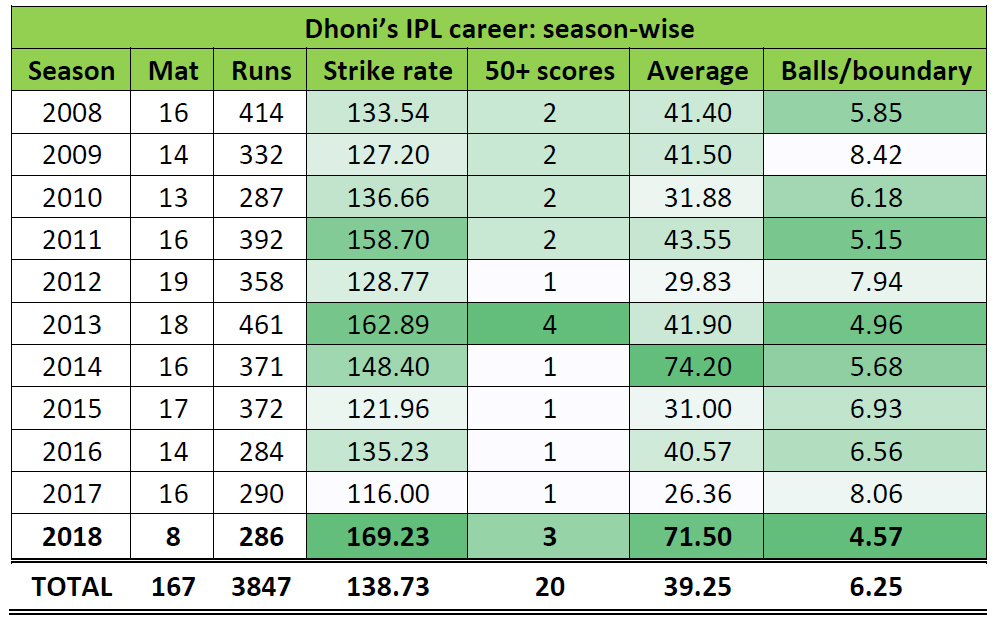 Teammate Faf Du Plessis has heaped praise on skipper Mahendra Singh Dhoni for his ability to hit any bowler and said such a quality can make life difficult for any rival captain.

"He (Dhoni) is in really good form at the moment, so it's extremely tough to bowl to him when he is in a form like that. He has got such a big arch and if you want to bowl wide he can still hit you to the leg side," Du Plessis said. "He has got a lot of options, so it makes life difficult for a bowler and a captain because he can hit any ball to wherever he wants to. That kind of form is obviously very important to us."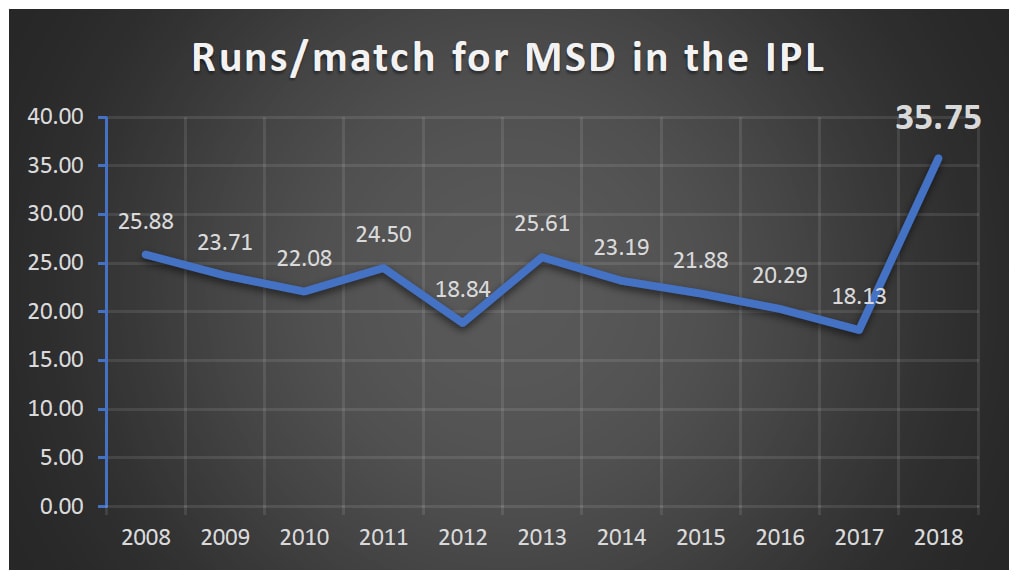 In fact, coach Stephen Fleming feels that there is a lot more on offer from MSD. "Age isn't really a barrier. I still think the big guys still have a lot to give. The calmness around the group plays a big part. Yes, we have some youngsters around but under pressure experience counts. There's not many games where you don't have pressure," Fleming said.


First Published: May 3, 2018, 11:58 AM IST