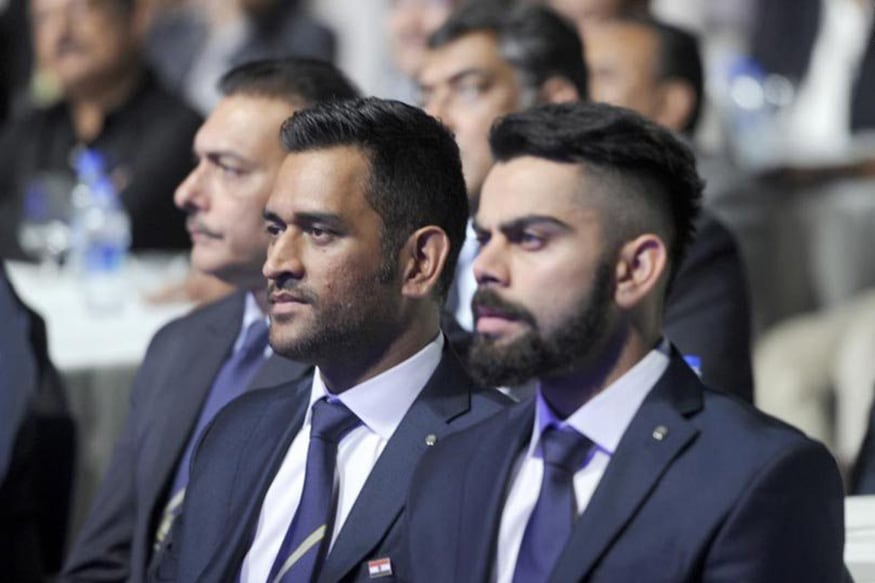 Former India captain Sourav Ganguly believes Virat Kohli has had a massive role to play in the return to form of MS Dhoni in recent weeks, something which has helped the former captain silence his critics following a barren run with the bat.
Dhoni's performance during Sunday's win against Australia, where he, alongwith Hardik Pandya took India out to winning total from position of weakness, in itself should be enough to silence critics.
Following a fiery spell by Nathan Coulter-Nile, India were reduced to 87/5 with Pandya and Dhoni in the middle. With plenty of overs to go, the duo went about carefully to take India to a total of 281 runs. A rain delay before the Australian innings saw the target reduced to 164 runs from 21 overs. In the chase, Australia failed to get going and lost by 26 runs under the Duckworth-Lewis Method to go down 0-1 in the five-match series.
Ganguly credited Kohli for keeping faith in the former captain and remarked that the relationship between them has in effect helped India go from strength to strength. "When players play for so long, MS has played over 300 ODIs for India, they know how to get runs. More than 9000 runs for Dhoni in one-day cricket and he'll get a few more by the time he finishes. It's the captain's confidence and Virat should get a lot of credit for it because he's put a lot of faith in Dhoni and that allowed MS to play the way he wanted."
"Players are made and players are broken by the faith you show in them. I think Virat Kohli is responsible for what we are seeing of MS Dhoni today," Ganguly told India Today.
'Pandya's role model should be Kallis'
Pandya who scored 83 runs from 66 balls with ten boundaries, later took two wickets to take home the Man of the Match award. Ganguly stated Pandya has the ability to be what Jacques Kallis was for South Africa.
"Pandya getting better and that's the best part of it. You can see the confidence, because of the performance with the bat, in his bowling. If you do well in one aspect of the game you automatically get better in the other aspect.
"He's got to think big because the job of an all-rounder is not easy. He's fit, he works hard and for him, the role model should be Jacques Kallis. I'm not comparing him with the Kallis but he should start looking at putting in performances over a period of 10 years in all formats because he's got the ability."
"He's very important to this squad's progress in the next couple of years provided he keeps his head on his shoulders and keep the confidence going. The next 15 months, when he goes to South Africa, England and Australia, once he goes past that circle he'll either become a very good player or he'll probably start fading away," Ganguly said.