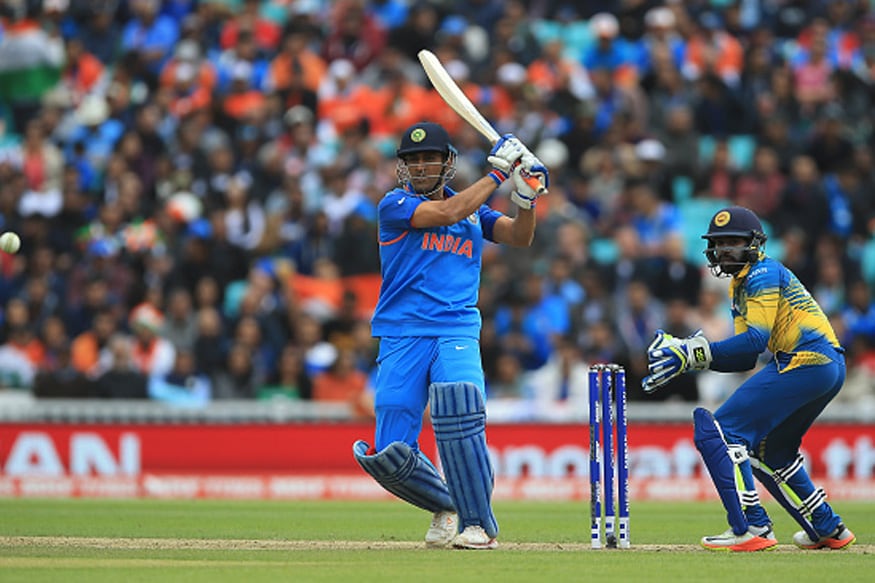 New Delhi: MS Dhoni's woes seem to have no end. Having had a torrid time in the recently concluded limited-overs series against the West Indies, one of the best finishers the game has seen will now be forced to get accustomed to playing with restructure his bats to be eligible to play international cricket.
According to the guidelines set by Marylebone Cricket Club (MCC), the thick edges of bats will have to be limited to within 40mm and according to a report in the Times of India, Dhoni has an edge of 45mm and will have to decrease the thickness to adhere to the MCC guideline. The rule is set to come into play from October 1.
Dhoni isn't the only one and even the likes of David Warner, Chris Gayle and Kieron Pollard will have to bring out fresh bats when they hit the middle. Interestingly, the top batsmen in world cricket at present have bats which are within the set guideline.
India skipper Virat Kohli, England skipper Joe Root and Australia skipper Steve Smith also have bats with less than 45mm thick edges. Even South Africa batsman AB de Villiers adheres to the new guideline.
It is learnt that Pollard has already made the necessary changes during the 10th edition of the IPL as he felt there was no need to keep waiting till October.
Apart from Kohli, even the likes of Rohit Sharma, Shikhar Dhawan, Rishabh Pant, KL Rahul and Ajinkya Rahane also use bats within the 40mm edge stipulation. According to the specification, bats will also be limited to 108mm in width and 67mm in depth, apart from the 40mm edges.