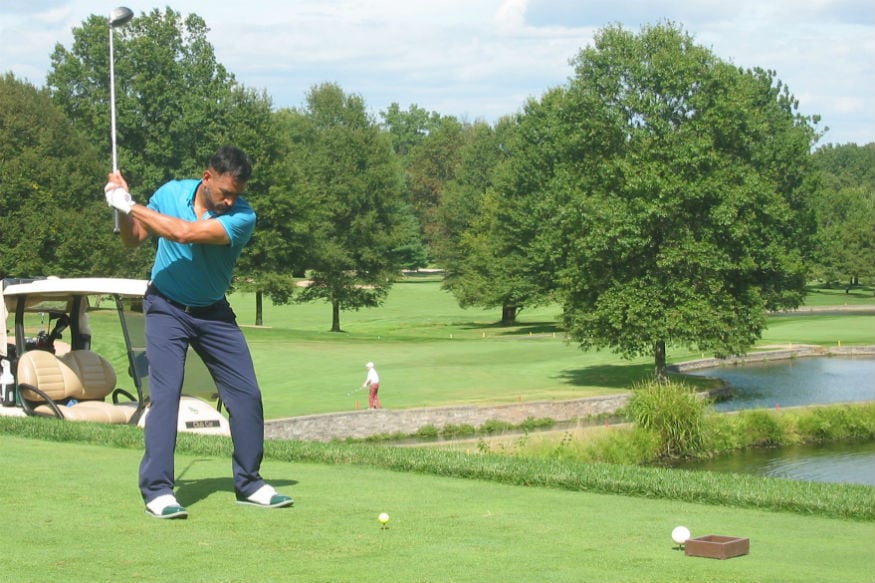 Former captain MS Dhoni has been away from cricket since India's World Cup ended in a semi-final defeat against New Zealand at Old Trafford earlier in the summer.
Dhoni, who since the 2019 World Cup also served with the Indian Army for a while, has now moved his focus to playing golf in the USA.
The Metuchen Golf and Country Club made Dhoni an honorary member, where he played his first tournament on September 13.
Dhoni together with local member, Rajiv Sharma, finished 2nd in their flight category. They won four out of five matches in this tournament.
Dhoni was introduced to the club by his friend Rajiv Sharma three years ago.
The veteran cricketer is expected to stay away from the Indian team for a while now with reports suggesting that he could be unavailable for selection till after the home T20I series against Bangladesh.
Dhoni's future has been the subject of intense speculation, with former India captain Sunil Gavaskar suggesting that he should retire on his own terms and not be pushed out by management.
"Nobody knows know what is in MSD's mind. Only he can clarify what he thinks his future with Indian cricket is. But I think with him being 38 now, India should be looking ahead. Because by the time the next T20 World Cup comes around he will be 39 years old," Sunil Gavaskar had told India Today.
"His value to the side is always going to be fantastic. Not just the runs he will score or the stumpings he will effect. But his overall presence on the field will be calming for the captain because the captain gets the benefit of his views. So that is a huge plus. But I do believe the time has come.
"Everybody has a shelf life and I do believe with the greatest of respect to Dhoni and I am a fan as millions of others; I just believe he should be going without being pushed out. He should be going on his own terms."