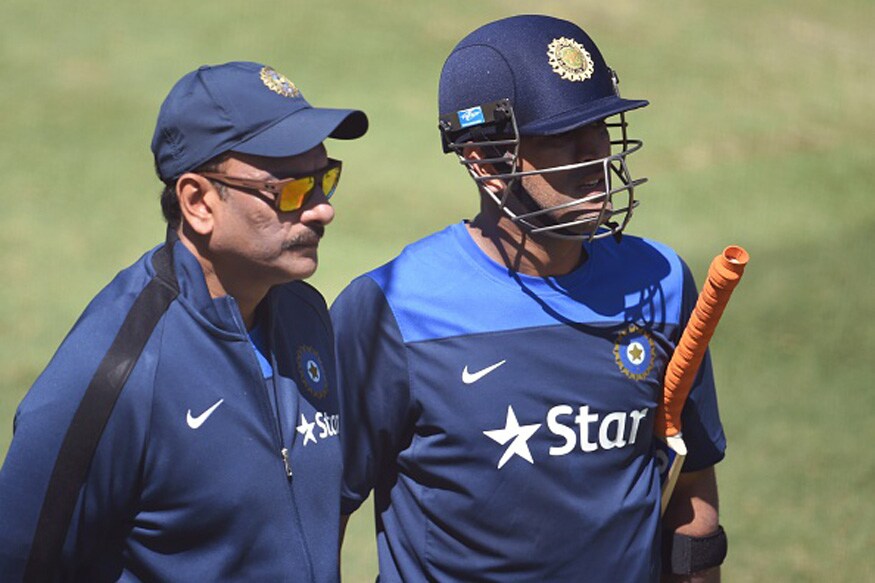 When Mahendra Singh Dhoni bid adieu to Test cricket it came as a bolt from the blue to the cricket fans and Team India director Ravi Shastri was no exception.
The former India all-rounder, who played a pivotal role in the team's success in the recent past, told CNN-News18 Cricket expert Ayaz Memon that he was surprised when Dhoni quit Test cricket. "I was shocked. I still think he can play in all three formats of the game," Shastri said.
The calls for Dhoni's retirement reached a fever pitch when India lost Test series against hosts Australia in 2014. Critics said that Dhoni was overburdened with captaincy of all three formats of the game, and should retire from at least one of them.
Dhoni retired from Tests and but continued leading the team in T20Is and ODIs. He silenced his critics, leading India to 2015 World Cup semi-finals. He proved that he was not a spent force when under his captaincy, India blanked Australia in T20I series in 2015 and thrashed Sri Lanka 3-0 early in 2016 at home.
He took centrestage again, leading India to Asia Cup victory and to the semifinals of World T20 at home, where the eventual champions West Indies ended the hosts' campaign.
In the interview, Shastri also said that ideally the Indian Premier League (IPL) should stay in India and that he also finds it unfortunate the way the T20 tournament has become everyone's favourite whipping boy.
"The IPL can go anywhere - it's a global product, I don't see any reason it can't go overseas, or at least part of it.
"Ideally, you'd want it to be played here, it's for the Indian fans, this is where you get max crowds, it's an industry - not just the cricket part of it - hotels, airlines, number of jobs, it's massive," he added.