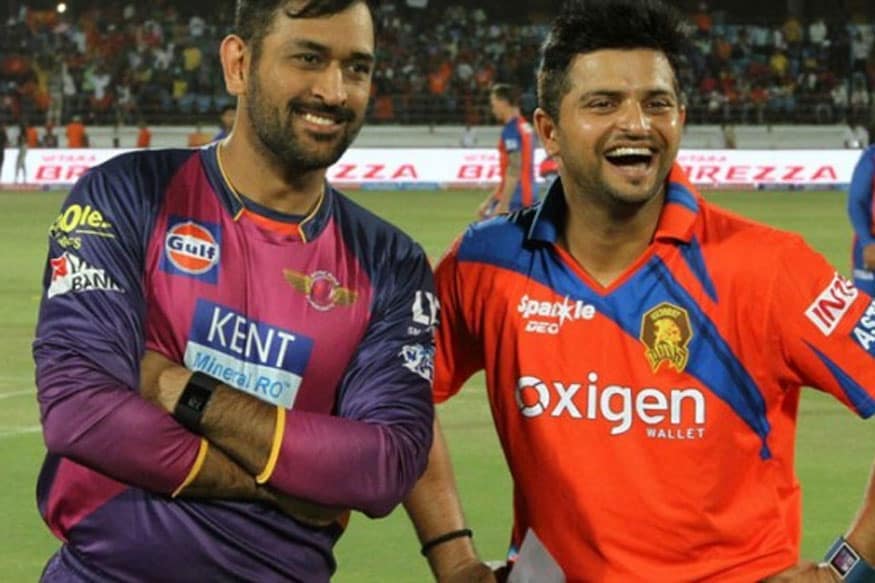 Kolkata: He was one of Mahendra Singh Dhoni's trusted lieutenants during the best days of Chennai Super Kings and not only does Suresh Raina "miss" his captain but also feels disappointed in the manner he was removed from Rising Pune Supergiant's captaincy.
"I was disappointed. He has done so well for the country as well as for the IPL teams. He should be respected every time. It's about not me saying, it's the world saying," Raina said.
Dhoni has so far scored only 61 runs in five games with a strike-rate of 87 and that has invited criticism from all quarters.
"Having shared the dressing room with him (for India and CSK), you know what goes through when one faces hardships. He (Dhoni) should be respected as a player. In any profession, be it as a player or a journalist, you need to be respected. Even a player, however short his career span may be, wants to earn respect."
Asked whether it's affecting Dhoni, he said: "I don't think. He's back among runs. Hope he will do well better after two-three matches. We have only played five matches. After sometime the picture will be clear. He should bat up the order and bat long. He's a world class finisher."
Raina termed his eight-year stint with CSK as the "best experience".
"The time I spent with Chennai Super Kings will always remain special. We have won so many trophies, be it IPL or Champions League T20. When I was very young, it gave me a great learning opportunity by being among all the legends," Raina, who was the man-of-the-match in their maiden IPL win over Mumbai Indians in 2010, said.
Raina said that IPL transformed him as a player making him more assertive and positive in his approach.
"By playing IPL, I got over my hesitations. It created a positive vibe in me. Like you say cricketing instincts. You are in a good zone when you hit a bowler instinctively -- I developed that and dominated the bowlers."
Raina has picked Kerala pacer Basil Thampi and Jharkhand batsman Ishan Kishan as two special talents who would go on to play for India.
"He (Thampi) knows what he has to do on the match day as well as in practice. He has done really well in first-class cricket. He may get a look-in into the Indian team. He works really hard."
"Ishan Kishan is also a very bright prospect for the Indian team. Both have done well so far. No 7 is such a crucial position, where you have pressure to finish a game. I think he has it in him. He comes from the same place as Dhoni bhai. He has played with him. I've seen him for last two years. He got a good attitude. I want him to play for India," Dhoni lauded Kishan.
With Lions failing to replicate last year's performance where they finished table toppers, Raina said:"This time, we made some mistakes and we are not able to get our combination right. Bravo has been out; Jadeja could not play first two matches. It's a matter of posting one big win."
First Published: April 20, 2017, 7:13 PM IST