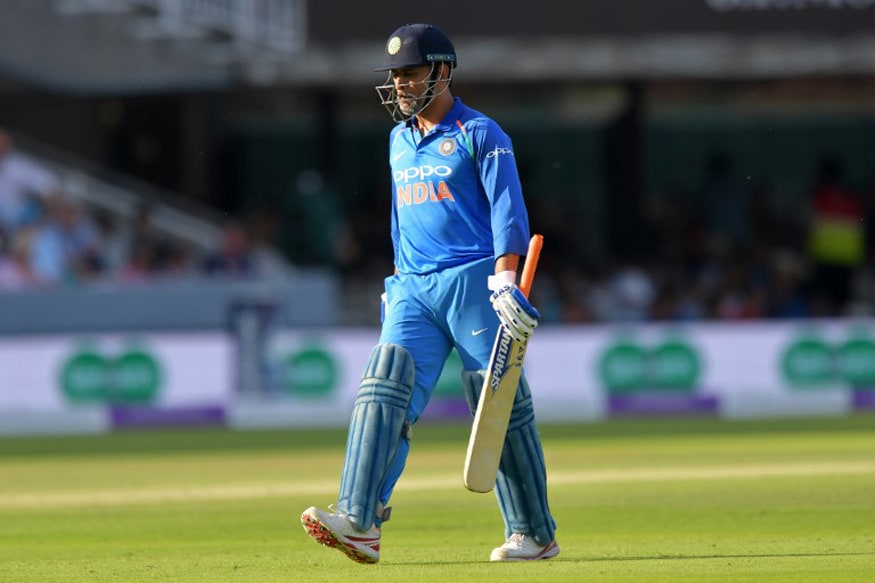 New Delhi: India skipper Virat Kohli and batting coach Sanjay Bangar came out and supported MS Dhoni after the former skipper was booed by the crowd at the Lord's for his 59-ball 37 in the second ODI against England. While they said that it was unfair to blame Dhoni for the slowish knock, the legendary Sunil Gavaskar has said that the mind becomes negative when confronted with an impossible situation. He went on to add that the knock reminded him of his own 'infamous' 36 not out in the 1975 World Cup game against the same opposition on the same ground.
"Dhoni's struggle was understandable because when confronted with an impossible situation, the options get limited and the mind becomes negative. Dhoni's struggle reminded me of my most infamous innings at the same venue," Gavaskar wrote in his column for TOI.
But the former India skipper feels that there is nothing much to worry for Virat Kohli's team. "There is no need to panic though as India can turn it around with some disciplined bowling and building partnerships while batting. What Lord's has shown though is that England are the No. 1 side for a reason and that India will have to lift their game to win the series," he wrote.
Gavaskar feels the ongoing ODI series has once again shown the dependability of the Indian team on Bhuvaneshwar Kumar and Jasprit Bumrah. While Kumar is suffering from a bad back, Bumrah fractured his finger during the opening T20I against Ireland.
"Without Bhuvaneshwar and Bumrah, the final overs are generally a free for all for the opposition batsmen and David Willey played some bold strokes to take England to 322 when they should have been restricted to under 300," he explained.
Gavaskar felt that while Suresh Raina did try his best to keep India in the game, Kohli's dismissal turned it completely in England's favour.
"Raina brought his experience into play, but that was not enough and when Kohli played across his front leg and missed to be out leg before to Moeen Ali, it was all over bar the shouting," he wrote.