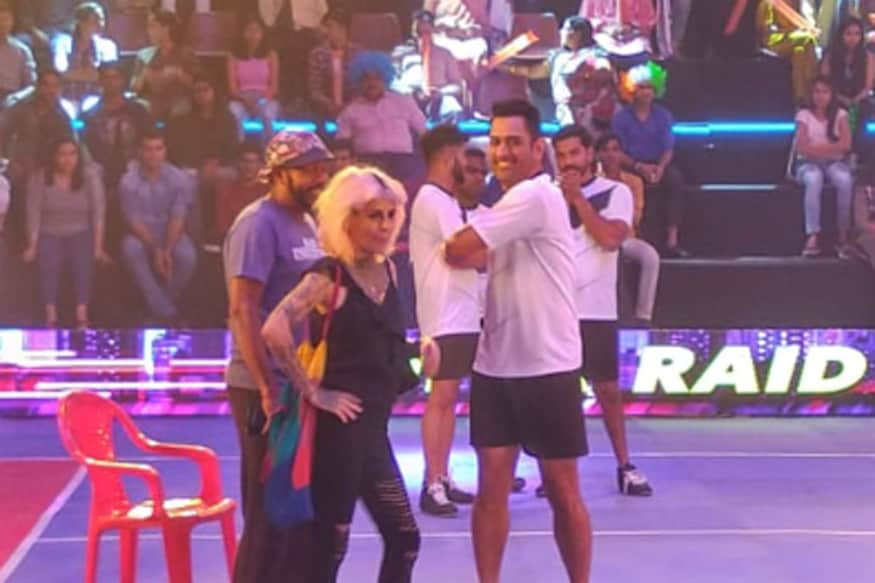 Former India captain Mahendra Singh Dhoni seems to be making the most of his break, as he shot for a promotional advertisement with the Pro Kabaddi League.
Rhiti Sports management shared the images of Dhoni trying his hand at the sport and having a blast while at it.
MS Dhoni on set in Mumbai! #shootday #mahi #dhoni #msd pic.twitter.com/gURQzZHZbK

— Rhiti Sports (@RhitiSports) November 13, 2018
Dhoni is currently being rested from the T20I squad but he has received the backing of captain Virat Kohli, who said that the 36-year-old remains an integral part of the team.
"I think the selectors have already addressed this if I'm not wrong. And he's been spoken to, firstly... So, I don't see any reason why I should be sitting here and explaining that. I think the selectors have come out and explained exactly what happened," said Kohli at the post-match press conference after guiding India to another series win at home.
"I was not part of that conversation so.. It is what the selectors explained. I think people are putting too much variables into the situation, which is not the case I can assure you of that. He's still a very integral part of this team and he just feels that in the T20 format, someone like Rishabh can get more chances," said Kohli, when asked about Dhoni's omission from the T20I series against West Indies and Australia.