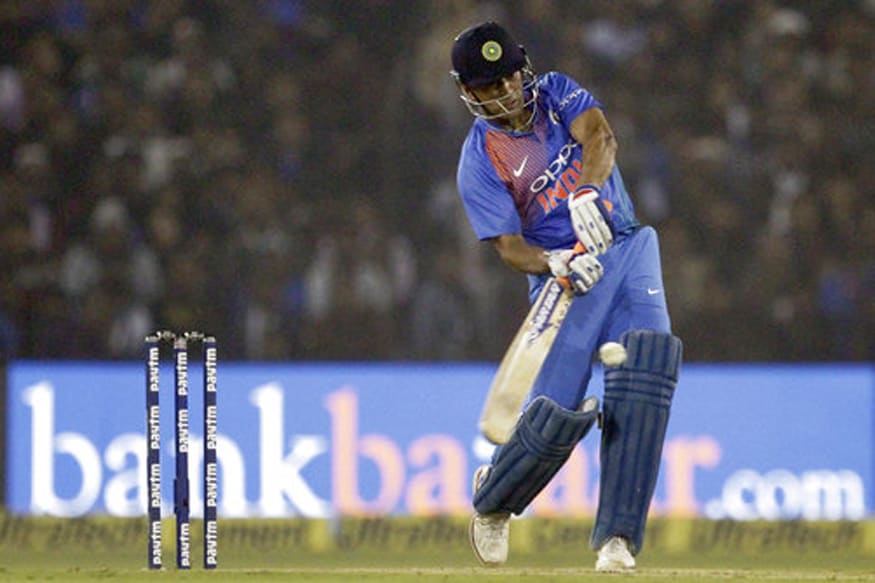 New Delhi: Critics have often questioned MS Dhoni's hitting prowess as he travels the home stretch of his international career. Even though regular skipper Virat Kohli and the team has rallied around him, pundits feel that Dhoni is at times out of sorts in the fast-paced T20 format. But the former India skipper showed on Wednesday that he still possess the skills to finish an innings off in style.
Facing the last ball of the India innings from Sri Lanka skipper Thisara Perera, Dhoni hoicked it over square leg to send the ball into the stands at get a maximum and end the innings on a high. In fact, even though one of the commentators had suggested that India would be better suited to have Manish Pandey at the crease of the last two balls of the innings, Pandey took a single off the penultimate ball and that saw old warhorse Dhoni face the last delivery.
Taking to Instagram, Team India posted the photo of Dhoni's vintage hoick and it read: "BOOM 💥 how good was that last ball six from @mahi7781 #TeamIndia #INDvSL"
Stand-in captain Rohit Sharma on Wednesday said the team management's decision to promote veteran Mahendra Singh Dhoni to the no.4 position in the batting order paid off as he is the "ideal" man for that slot.
India promoted Dhoni up the order and the former skipper responded the team management's decision by making an unbeaten 39 off just 22 balls.
"MSD (Dhoni), he's just class. No. 4 really paid off. He's played so many games for us, won so many games for us and moving forward, we feel making him bat at No. 4 is ideal," Rohit said at the post-match presentation ceremony.
"For a long period of time, MS has been finishing games off, but we want him to bat freely now, without that pressure. We were not sure what the ideal score would be, with dew and the wicket playing weirdly. So I thought 180 was a great effort."
Rohit also complimented KL Rahul, who struck a classy 61 at the top and Manish Pandey (32 not out) for giving Dhoni company in the middle that powered India to 180 for three, a score which they defended by 93 runs.
"It was a great move, for KL (Rahul) to start at the top. He was not part of the ODI squad, but he came here and showed he belonged. He batted magnificently. And great finish to the innings by MS (Dhoni) and Pandey. Pandey hasn't had much game time in the middle, so to come out and bat like that is good," he said.