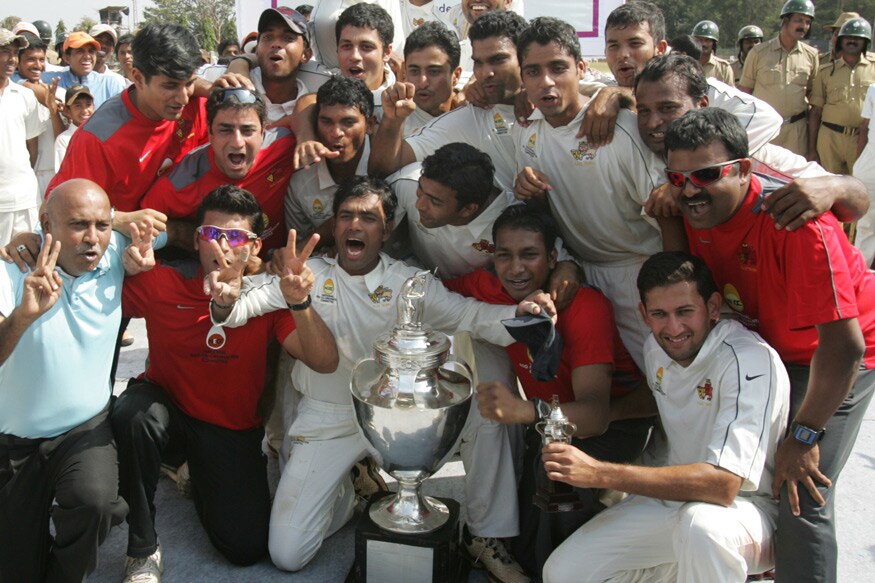 It truly was the worst of times. India's cricketers, who had come back from a 3-0 hiding in Australia – they had also lost seven of eight ODIs in a Tri Series involving Pakistan – had then lost a home series to South Africa (2-0). Sachin Tendulkar resigned as captain, and a team led by Sourav Ganguly won the ODI series 3-2. They then went to Sharjah and missed out on the final of a tri-nation tournament that featured Pakistan and South Africa.
That was on the field. Off it, on April 7, 2000, Delhi Police released details of telephone calls between Hansie Cronje, South Africa's captain, and alleged bookies. Cronje initially denied it, but in the early hours of April 11, he called Ali Bacher, South African cricket supremo, and confessed.
A few hours later, at the Wankhede Stadium in Mumbai, the home side and Tamil Nadu began a Ranji Trophy semifinal. By stumps on the second day, the visitors were in complete control. They had made 485, on the back of big hundreds from Hemang Badani and Robin Singh, and Mumbai were listing at 141 for 4. The old firm of Tendulkar (34 not out) and Vinod Kambli (8 not out) was at the crease.
I was between jobs at the time, and at some point the next morning, a friend called to tell me that the one-time Shardashram School teammates might be up to something special. Mobile phone were hardly ubiquitous then, and there was no Facebook or Twitter to spread the word. Despite that, a steady stream of people made their way to the stadium, making a mockery of media prophecies about fans deserting a compromised sport.
By lunch, the two had added a further 121 to the overnight score. Instead of the dozens you'd expect to witness a Ranji Trophy game, there were thousands in the stands. Soon after lunch, Kambli departed for 75. When Amol Muzumdar, who added 125 with Tendulkar, fell, Tamil Nadu's lead was 94. By stumps, Mumbai had slid further to 470 for 8, still 15 adrift. Tendulkar was unconquered on 213, and his effort had been watched by close to 20,000.
It's now part of the competition's lore that he and Santosh Saxena, the last man, added 18 to give Mumbai a five-run lead. Tamil Nadu, utterly deflated by the turn of events, collapsed in their second innings, and Mumbai romped to an eight-wicket win. They would then beat Hyderabad in the final to win the trophy for the 34th time.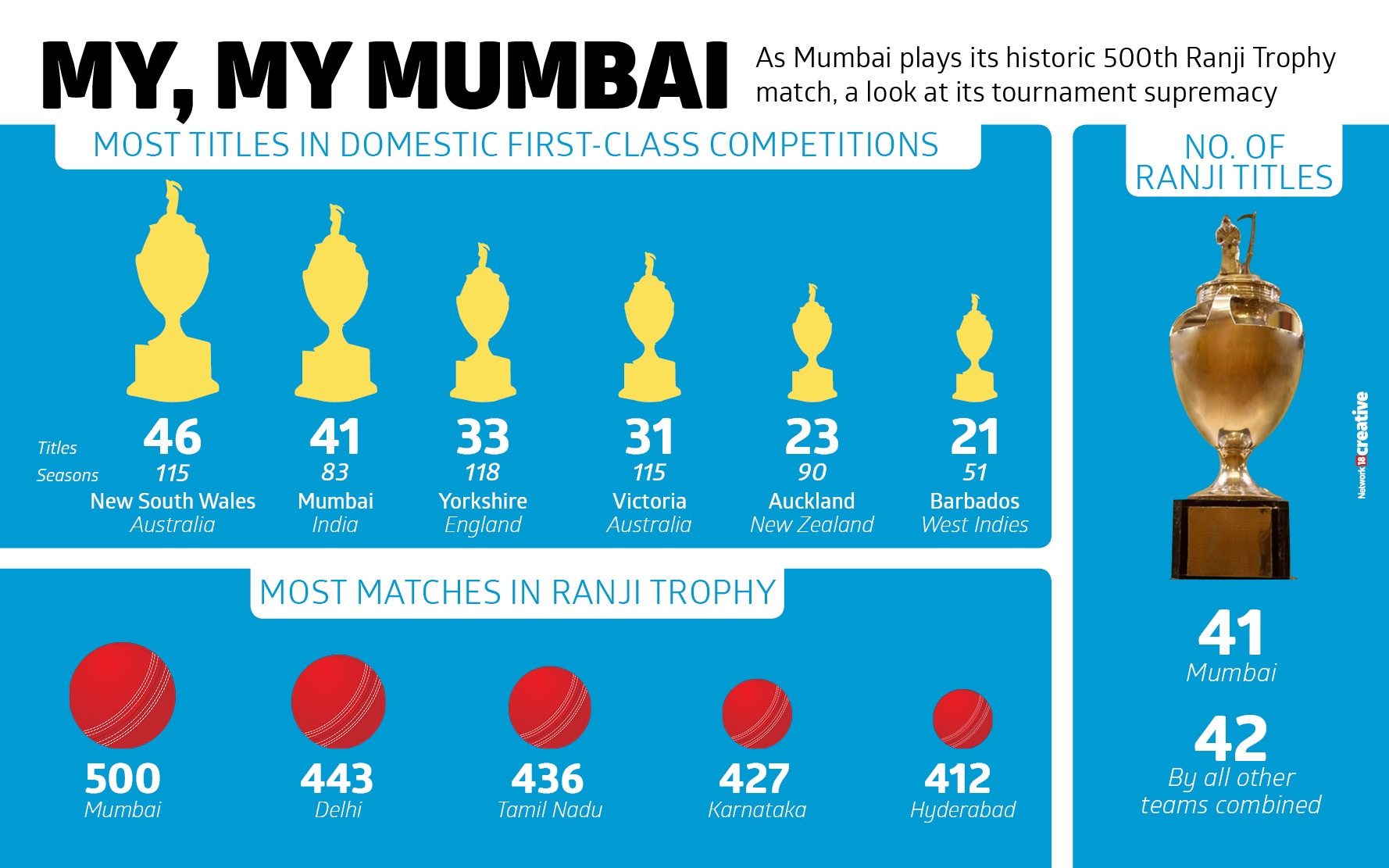 By then, Mumbai cricket had stopped taking success for granted. In the previous 14 seasons, they had won the Ranji Trophy just thrice. In fact, after 1984-85, they had gone eight seasons without laying hands on the trophy, their longest fallow run. It was only in 1993-94 that a team led by Ravi Shastri, about to trade the whites for the commentator's suit, brought the biggest domestic prize back to Mumbai.
That barren run had included perhaps the most famous Ranji final of all, when Kapil Dev's Haryana held on to win by two runs in 1990-91, despite a herculean unbeaten 139 from Dilip Vengsarkar. Vengsarkar's tears at the end of that game were symbolic of how much success meant to Mumbai's cricketers, no matter what they had gone on to achieve in the international arena.
The numbers are awe-inspiring – 41 triumphs in 83 editions of the competition. Karnataka/Mysore, in second place, have eight wins. Mumbai have appeared in 46 finals. Karnataka and Delhi have been to the summit clash 14 times. Even in the last 30 years, when the great democratization of Indian cricket has taken place, Mumbai have won the trophy 11 times.
More often than not, they've done it without their stalwarts as well. Tendulkar may have played first-class cricket for 25 seasons, but only 13 of those were spent in Mumbai colours. As many as four of those years included just one appearance. Despite that, he never treated the Mumbai cap as a secondary honour. In 38 matches spread over 25 years, he made 18 centuries and 19 fifties, while averaging a staggering 87.36.
Shastri, whose leadership skills were honed in Indian cricket's toughest crucible, put it best when he once told this correspondent: "The minute you walked into the Mumbai dressing room, you were aware that you were part of a tradition far bigger than any individual. The city's cricket culture is not to give an inch, and once you wore that cap, you saw that as your duty."
As they head into their 500th game, the first team to reach such a landmark in India, that mentality is still there. It was passed on from Vijay Merchant to Polly Umrigar and Vijay Manjrekar, and then on to Padmakar Shivalkar and Sunil Gavaskar. From there to Shastri and Tendulkar, and now on to the likes of Rohit Sharma, Ajinkya Rahane and Prithvi Shaw.
They aren't first among equals. They have no equal.