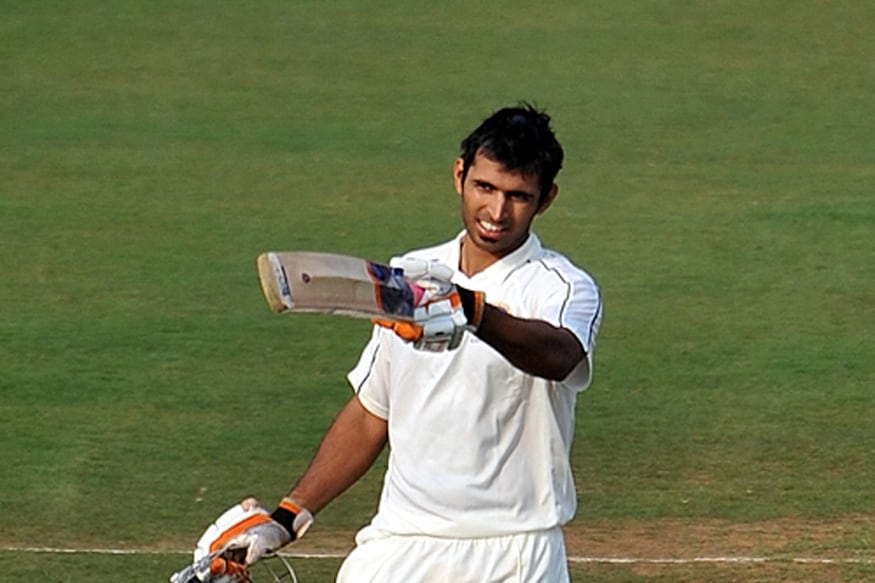 Abhishek Nayar, the Mumbai stalwart, confirmed on Monday (August 20) that he would be moving to Puducherry for the 2018-19 domestic season.

The 34-year-old Nayar made his first-class debut in 2005 and has gone on to play 99 games at that level, all of them for Mumbai. A gritty middle-order batsman and a handy medium pacer, Nayar has scored 5627 runs and picked up 164 wickets in his first-class career. He has also played 93 List A games and 95 Twenty20s, and has represented India in three One-Day Internationals.




MUMBAI >>>PUDUCHERRY...thank you everyone who has helped me and been part of this wonderful 20 years of khadoos cricket,right from the u14s to 99firstclass games..it's been an honour🙏.it's an emotional moment for me but I leave a happy man.the lion shall always roar in my 💓.


— abhishek nayar (@abhisheknayar1) August 20, 2018

Puducherry is one of the nine new sides in the 37-team Ranji Trophy this year, and Nayar looked forward to the challenges of being part of a new set up.

"Pondicherry is an exciting set-up for me to be in. It's a brand new team, they don't have players," Nayar told ESPNcricinfo. "For me, if I'm going somewhere, I should be able to make a difference. So I don't want to go to a team where I will take someone's spot, or a youngster coming in won't get to play - but rather somewhere I can help people grow into better cricketers, or be in a set-up where ideally, there are people who need that help."

Over the last two years, Nayar has become famous as a mentor, his work with Dinesh Karthik breathing new life into the wicketkeeper-batsman's career. Nayar was also appointed a mentor with the Kolkata Knight Riders during the IPL 2018.

One of Mumbais stalwarts is biding adieu to Mumbai cricket. I have known this guy for a long time and I can honestly say he's the most selfless man I have met. Giving back to the game/players is his forte. Good luck with all the exciting things ahead buddy @abhisheknayar1 pic.twitter.com/v39LdjlSsH — Rohit Sharma (@ImRo45) August 20, 2018

However, Nayar ruled out possibilities of leading his new side.

"If I'm not going to play for three-four years, it doesn't make sense me being captain," he said. "I might as well help and groom someone who can lead the team for the next eight-ten years. Being leader for just a year, I'll actually be damaging the long-term planning rather than being of help. So it'll definitely be someone else leading, but I'll obviously make sure that I can pass on my advice and experience so that when I leave, he can take the team forward."

Nayar conceded he felt 'sour' after being dropped from the Mumbai team prior to what would have been his 100th first-class game, but stressed it wouldn't tarnish the memories and bonds he developed through the years with the side.

"Two years later, no one talks about who you played your 100th game for, or where you played," he said. "I'm sure my team-mates have the same amount of respect for me, five games or 100 games. Whether or not it was my last game for Mumbai, I'm going, knowing that the relationships I've formed with people there will last."

First Published: August 20, 2018, 5:02 PM IST