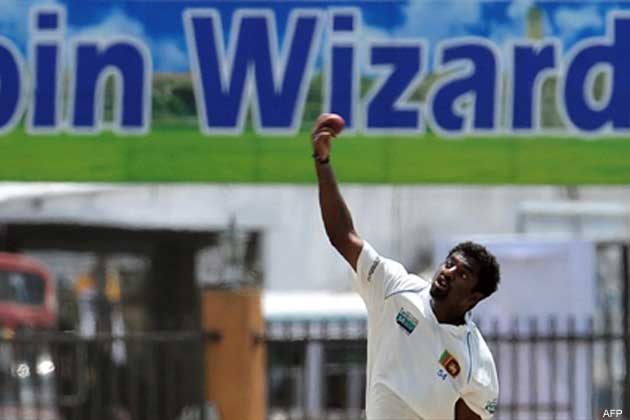 Johannesburg: Spinner Muttiah Muralitharan announced he was eager to continue playing Twenty20 and county cricket for another two or three years just days after ending his Test career with a record haul.
The Sri Lankan retired from five-day internationals last month after becoming the first player to claim 800 Test victims with his last ever delivery in the longest form of the game.
Less than three weeks later, he has turned his sights on helping Sri Lanka win their second one-day World Cup when they co-host the event with India and Bangladesh next year.
"I've told the Sri Lankan selectors that if they really want me for the World Cup, then I will play. Otherwise, I will play Twenty20 for another two or three years and some county cricket," Muralitharan told Reuters on Tuesday.
Muralitharan said his decision to retire from Test cricket had not been due to any physical problems but rather a desire to leave whilst still at the top of his game.
"I believe I could have played for another two or three years but I thought I should retire on a high. I wanted people to be asking why I have gone and not why I am still playing. That's why I retired now," the 38-year-old said at the launch of the Champions League Twenty20 competition.
"Spin bowling is a difficult art but I believe it's important in any format of the game. People are wrong when they say spinners are not effective in Twenty20. Spinners have dominated the last two IPLs (Indian Premier League)."
Muralitharan will be playing for the Chennai Super Kings in the competition contested by the 10 teams that reached the finals of their domestic Twenty20 tournaments.
Although Muralitharan enjoyed a fairytale ending to his Test career, with his haul spurring the Sri Lankans to victory in the first Test against India, the spinner admitted that for a while he thought he would end his career stranded on 799 wickets.
"I needed eight wickets in the last Test. I trusted myself as I have always done well in Galle, but deep down... (when) the batsmen were just blocking, I was getting frustrated. I thought that's it, I'm going to end with 799 wickets."
The Champions League runs from Sept. 10 to 26.