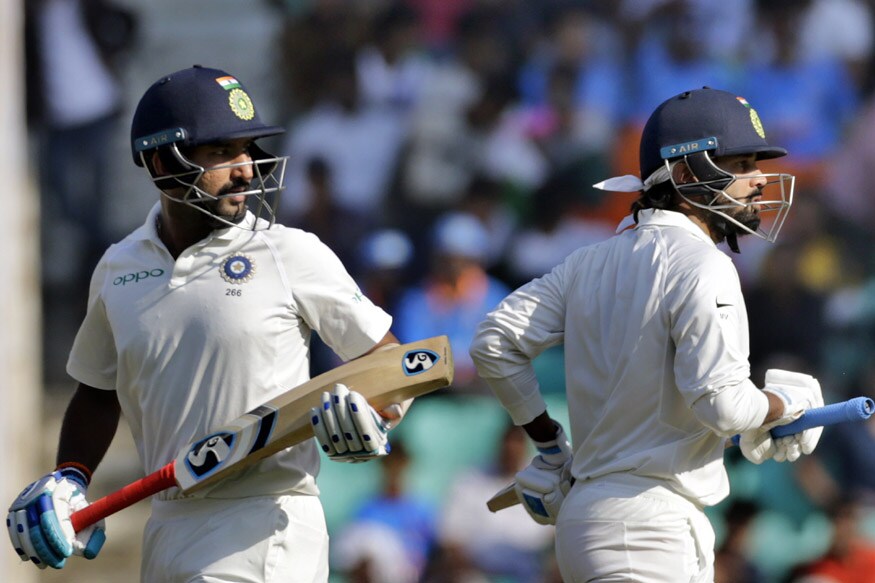 New Delhi: Star batsmen Murali Vijay (128) and Cheteshwar Pujara (121*) put on a stunning 209-run partnership on the second day of the second Test between India and Sri Lanka to set a new milestone at the Vidarbha Cricket Association Stadium in Nagpur on Saturday.
The duo once again illustrated that they like to bat with each other and their partnership helped India take control of the match as the hosts took a lead of 107 runs at the end of second day's play.
With the help of their mammoth partnership, the duo surpassed the likes of Virat Kohli & Ajinkya Rahane and Sachin Tendulkar & Sourav Gaungly to set a new record for India. In the 38 innings that Vijay and Pujara have batted with each other, the duo average an astonishing 70+ in the longest format of the game. Kohli-Rahane come a close second with an average of 62.29 in 34 innings.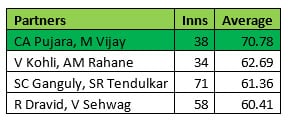 Also, this is Vijay and Pujara's third 200+ run stand in the longest format of the game. Earlier the duo stitched together a partnership in the excess of 200 was against Australia and England in 2013 and 2016 respectively.

Both Vijay and Pujara slammed their respective centuries on the second day to tilt the match firmly in India's corner. While Vijay was finally dismissed for 128 by Herath, Pujara continued his marathon innings right through the day and remained unbeaten. Vijay now has 10 centuries in Tests while Pujara reached his 14th ton in Nagpur.