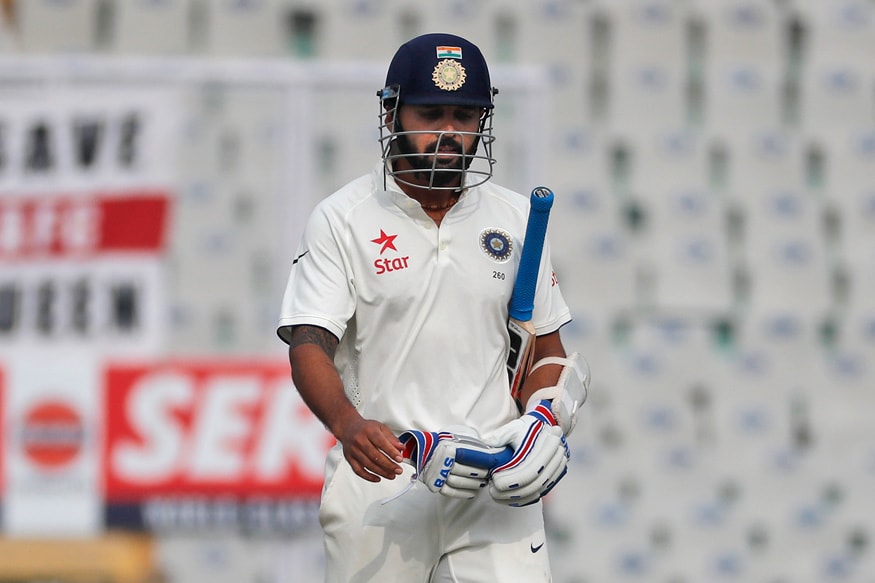 Murali Vijay's commitment to Tamil Nadu team came under the scanner after he failed to report for a Vijay Hazare match involving Tamil Nadu.
Vijay had apparently injured his shoulder but informed the team management only on the morning of the game, which left TNCA officials angry with the Indian opener. However, Tamil Nadu coach Hrishikesh Kanitkar acknowledged the fact that he knew about the injury before hand and that there was some miscommunication.
Now, Vijay has responded to the snub saying that he takes great pride in representing Tamil Nadu and that he was hurt by the way he was snubbed.
"I just feel sad for whatever that has happened. Things could have been handled better," he said after the conclusion of a TNCA first-division league match where he scored a hundred for his club side Jolly Rovers.
"I'm set to talk with the TNCA officials soon and I feel things will be fine. I felt let down that my commitment was questioned and I was hurt. I love playing for Tamil Nadu and take a lot of pride in representing the state. My dream is to win the Ranji Trophy for Tamil Nadu, and I'm confident it will happen."
"We need to sit and think about what went wrong and work on it. I am going to win the Ranji Trophy for Tamil Nadu for sure before I hang up my boots. I am clear on that part. It is about when that is going to happen. I want Tamil Nadu to do well for not just one year, but three to four years in a row," he added.