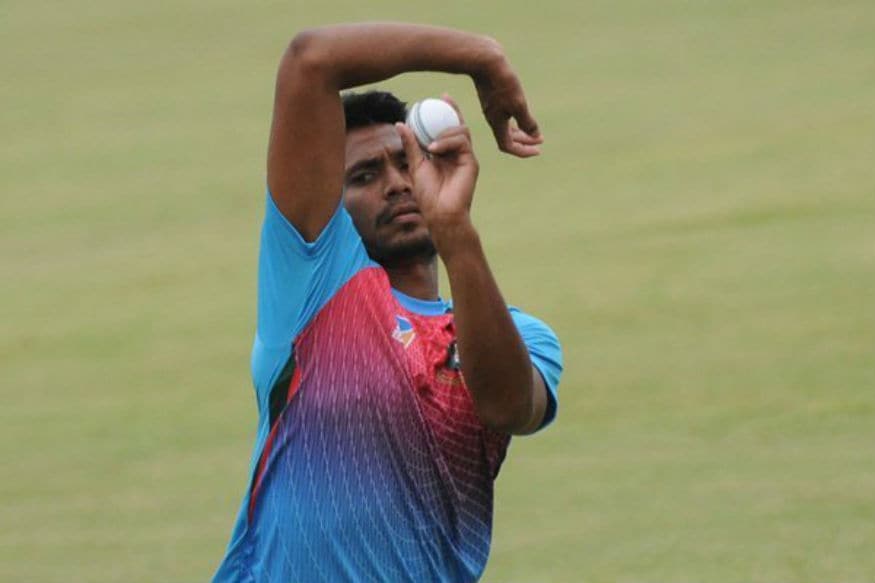 Following an eye-catching start to his career in 2015, Mustafizur Rahman experienced an untimely slump due to injuries. The 24-year-old, however is hoping to rework his run up to help achieve some consistency sooner rather than later.
The left armer failed to make an impact in the T20Is against India and missed the Tests after that too. His struck some sort of form only in Chattogram phase of the BPL, giving an indication of his abilities with a 3/10 for Rangpur Rangers against Sylhet Royals, where he bowled with greater urgency, the type that earned him the nickname Fizz when he broke onto the scene.
"It is not like everything is ok but I am trying. But doing well in only two matches won't help much as I need to perform on consistent basis," Mustafizur was quoted as saying by Cricbuzz.
"For the last couple of days I was having problem with my run-up. Today the best part was that my run-up was smooth and so I could bowl the way I wanted to. Earlier whenever I tried to bowl something different or trying to bowl my yorker my foot was landing outside but now I am trying to sort it out."
Rahman further explained that bowling under the lights makes him a little less effective as the cutters are negated.
"It is better for me if the game is on day time because my biggest weapon is my cutter and it is effective in dry wicket. At night it is hard to bowl the cutter because of the wicket [because the ball skids more as it is wet due to dew]," he added.
Mustafizur's recent form comes as relief to the national team management, who were looking at the BPL as a metric to assess the fast bowler's progress.
"We don't have any doubt on his skill but he needed to execute it in the middle and the way he is doing it now it is certainly a very good news for Bangladesh cricket," national selector Habibul Bashar said.