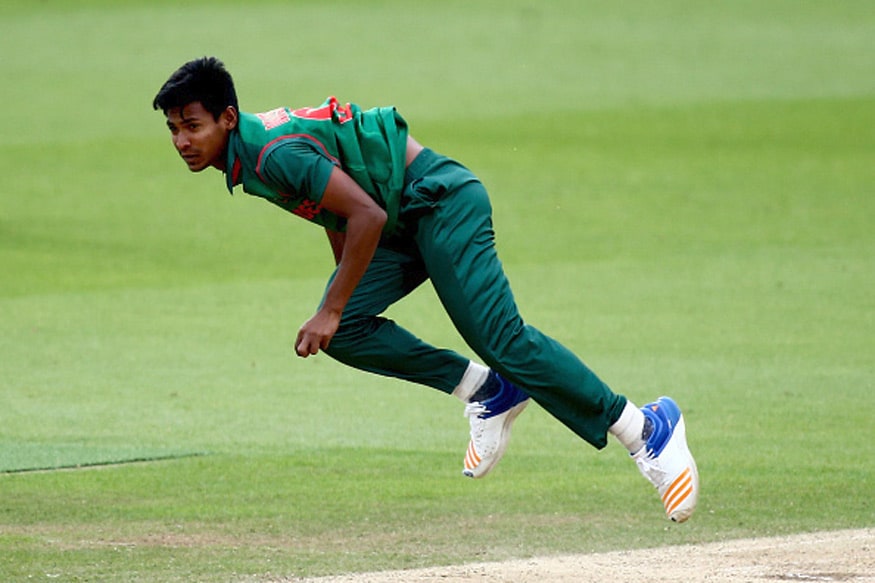 Bangladesh fast bowler Mustafizur Rahman will not be allowed to play in foreign T20 leagues, according to Bangladesh Cricket Board President Nazmul Hassan.
"It cannot go on like this. He will pick up injuries while playing in the franchise league and won't be available to perform national duty. It's just not acceptable. It cannot go on that he will be undergoing rehabilitation to recover from injuries under the care of the board, join those leagues again only to have a similar fortune," Hassan was quoted as saying by Cricbuzz.
Injury-prone Rahman hasn't played for Bangladesh after picking a toe injury in the IPL while playing for Mumbai Indians.
"I have told him that he will not be available abroad [for franchise based tournaments] for the next two years," Hassan said.
The 22-year-old has played only ten Tests, 27 ODIs and 24 T20Is for Bangladesh and toe injury is the latest in long list of injuries for the promising fast bowler.
He picked up a shoulder strain in Natwest T20 Blast in 2016, then in 2017 he got a grade-two lateral ankle injury while playing football in warm-up in South Africa.