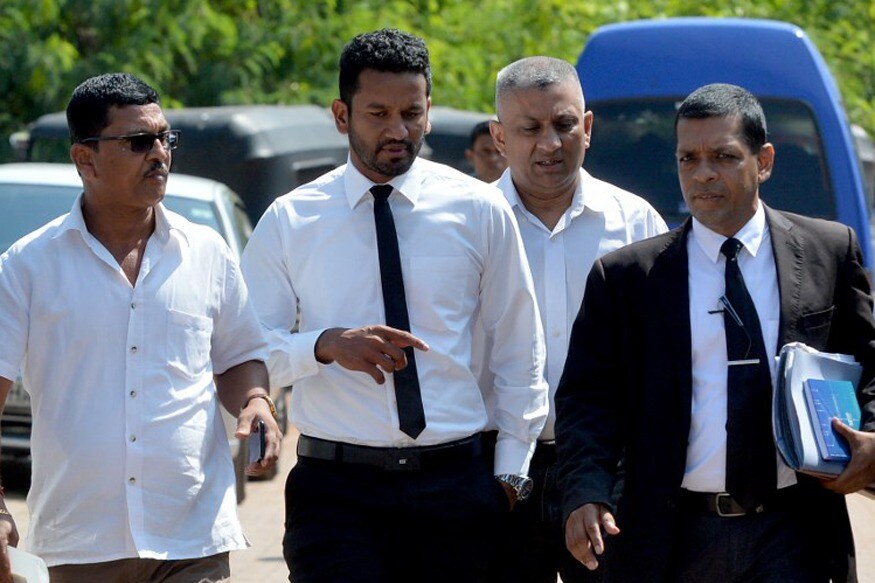 Dimuth Karunaratne has produced an unconditional apology and described his actions as "utterly unbecoming of a Sri Lankan national cricketer" after he was arrested for an alleged drink-driving case in the wee hours of Sunday morning in Colombo.
The Sri Lankan opener was involved in an accident in the national capital which put the driver of a three-wheeler in hospital. Though he was granted bail soon after his arrest, the 30-year-old had his driving license cancelled. The motorist was reported to have sustained only minor injuries and was later discharged.
Taking to Facebook, Karunaratne in a length apology note wrote that he will take the extra step to look after the betterment of the injured driver. He also mentioned that he produced himself in court earlier on Monday (April 1) and will follow the "due Legal process of Sri Lanka."
Karunatatne's apology in full:
"Dear Friends / Fellow SL Team members / Cricket Fans World Over / All those at Sri Lanka Cricket and each and every Sri Lankan:
You may be aware of some disturbing news which occurred last morning! The vehicle I was driving back home unfortunately met with a minor accident in Colombo.
I firstly need to apologize to the owner of the other vehicle who had a few very minor injuries and was absolutely decent in his manner to very amicably sort out the matter directly with me.
As I type I am very pleased to note and would like to inform all of you that he has been discharged from hospital where he was under precautionary observation and is now resting at home.
Rest assured that my moral obligation towards his betterment and well being will be well looked after and that's guaranteed.
This morning I produced myself in court and did follow the due Legal process of Sri Lanka and did abide by all formalities therein required. I shall continue to assist / follow with whatever Legal obligations are necessary from my end.
I am very much aware that perhaps my actions were utterly unbecoming of a Sri Lankan National Cricketer and I do apologize to all of you for this incident.
Thank you for your understanding on this matter during this tough time I am currently going through."
Apart from the legal actions, Karunaratne is likely to face sanctions from the Sri Lanka Cricket Board as well. In a press release, the SLC said that it will "follow the due process as per Karunaratne's 'Player Contractual Obligation' and conduct an inquiry in order to take necessary action."
The left-hander recently led Sri Lanka to a historic 2-0 whitewash in a Test series in South Africa for the very first time. He has also been in the frame for the ODI captaincy for the upcoming World Cup.