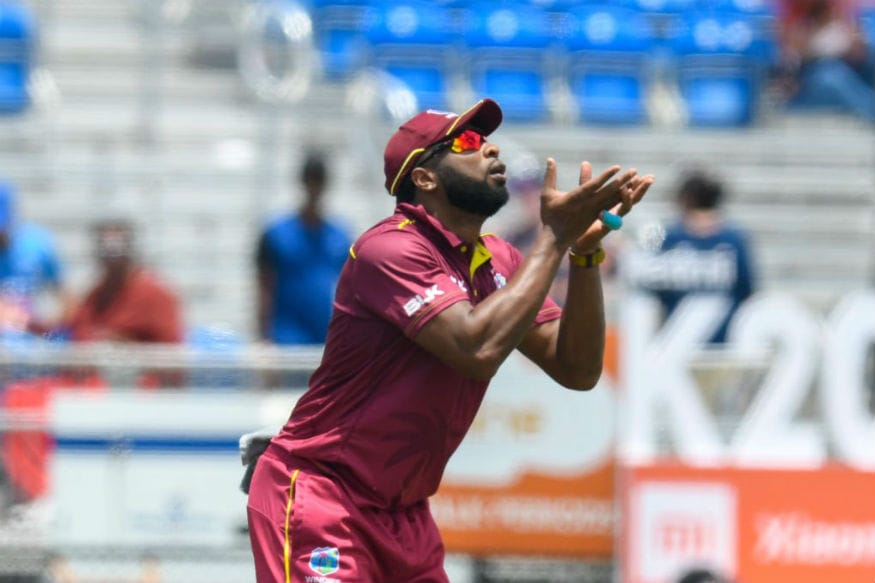 West Indies skipper Keiron Pollard is on the brink of adding another feather to his cap in his franchise cricket career, as his team Deccan Gladiators entered the final of Abu Dhabi T10 League. The burly player attributes his success in shorter formats to his will to win.
"I think the will to win is what makes you as an individual sometimes successful because you want to pass on the knowledge that you've learnt [from] playing international cricket [and] playing franchise cricket on to the players that you have presently and try to educate them. So when you go onto that field, they have that cricketing knowledge to go out and try to execute and be one step ahead of the opposition," Pollard told ESPNcricinfo.
"We play a lot of cricket around the world but it's about being successful and about winning and that's my mantra no matter who I play for at that point in time I give my all to win and my will to win is very, very strong."
Pollard used his experience to get the best from the youngsters like Dan Lawrence and Mason Crane to lift the performance of his team, and delivered himself too, to take his side to the final.
"With that you can broaden their mindset as to how they go about it because in certain cultures, certain things are embedded in them but when you come out in the wider world it's not only about that," Pollard said.
"You get a different perspective from different people and that makes you learn and get better as a cricketer. I've played all over the world, in different competitions, so I have a fair idea of how to go about it and I've been successful as well. So however that conversation goes at that time you share that knowledge of it and what you think. Your opinion might not be right but it might give them a different perspective of how you are thinking about certain aspects.
"Once you're good enough to be here, you're good enough to go out and perform. All you need to do when you sit in a franchise or in a team where there's a lot of internationals you try to pick their brains and try to understand different aspects of cricket, different scenarios of what they would have done in certain situations."
As far as international cricket is concerned, he wants to contribute the growth of West Indies cricket.
"In our dressing room there are a lot of young guys and they need the experienced guys to try and guide them along and that's basically my job in terms of trying to guide them, try to set them in the right direction and also trying to lead from the front in terms of performing as well.
"I'm pretty excited because I know what the guys can learn from the experienced guys. We have Dwayne Bravo who can come back in potentially, you have Chris Gayle who is still playing T20 cricket around the world and has a wealth of knowledge and experience in the T20 arena, in 50-over, in Test cricket, so he can share a lot.
"As a staff and management, we look forward to that, trying to build for something in the future. Obviously, we're not going to be around for too long but whatever I can do in the little space of time to help is going to make me a lot more satisfied than leaving the international side and not being able to help."