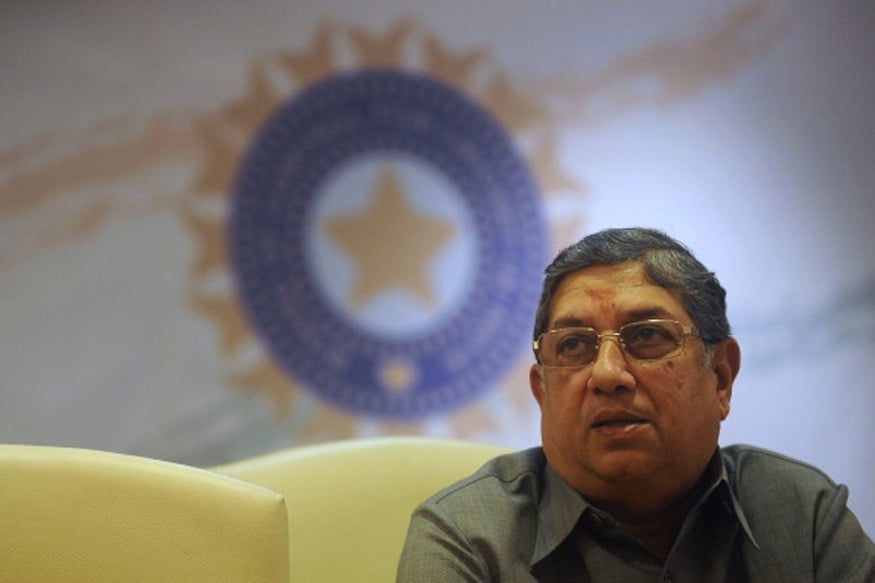 Former BCCI president N Srinivasan has hit out at CoA chairman Vinod Rai, claiming the latter is trying to make state associations 'give up their legal rights and adopt a servient attitude'.
Rai had earlier said that the Tamil Nadu Cricket Association could be disqualified from attending BCCI elections should their constitution not be amended in accordance to the board's guidelines.
"I, for one, am not able to connect the eligibility to vote as a Full Member in the AGM and amendments to the members' constitution unless the BCCI elections are being held as a pressure ploy to get the members to give up their legal rights and adopt a servient attitude," Srinivasan was quoted as saying by Sportstar.
"I'm reminded of a quote by Robert A. Heinlein: 'There is no worse tyranny than to force a man to pay for what he does not want merely because you think it would be good for him'," he added.
Srinivasan, who was TNCA president for more than ten years besides also being the ICC chairman, said he believes only the Supreme Court can have a final say in the matter and that Rai's word wasn't binding in this matter.
"I'm told that the learned amicus curiae was receptive to many of the requests of the TNCA and has filed an interim report in court which is yet to be seen by the Supreme Court.
"Therefore, abide by the directives of the CoA, or forfeit your right to vote in the AGM is not a stand which Mr Vinod Rai can take. He nor the CoA can substitute their wisdom for that of the Supreme Court."