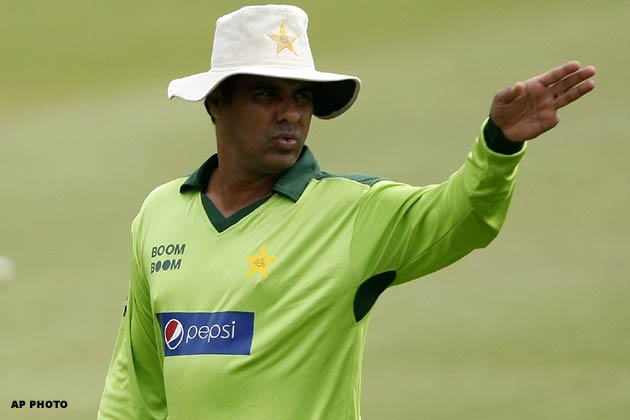 Karachi: PCB chief Najam Sethi could bring back former captain Waqar Younis as Pakistan's head coach and re-appoint Moin Khan chief as selector.
The Pakistan Cricket Board had invited applications from interested candidates for the positions of fielding, batting coach and spin consultant. Younis confirmed to PTI that he had applied for the head coach's position after PCB advertised for it and set May 5 as deadline.
"Basically the advertisement has been given to look at a new fielding coach and for other positions like physiotherapist, trainer etc. But as far as the head coach, batting coach and spin consultant positions are concerned the chairman has taken a decision on them," a source close to PCB said.
"Waqar will be appointed head coach while the board wants former captain, Inzamam-ul-Haq as batting coach and former Test leg-spinner, Mushtaq Ahmed as spin consultant," the source said.
"The chairman is also impressed with the abilities of Moin Khan and he will be brought back as chief selector after the refusal of Rashid Latif to accept the job," he added. He said Younis was a favourite for the head coach's position as he had already informed Sethi that he would be willing to forgo his coaching contract with Bengal cricket in India if he was given the position with full authority.
"Obviously it is an honour to work as head coach of the Pakistan team and this will take preference over my other assignments if the PCB wants me," Younis said.
"I have no issues with the board even though I was overlooked for the head coach position earlier this year. But I know the Pakistan team very well and I know what I can do with them," the former pacer said. The source also said that the board was planning to invite South African Jonty Rhodes to hold a fielding camp for the national team players soon.