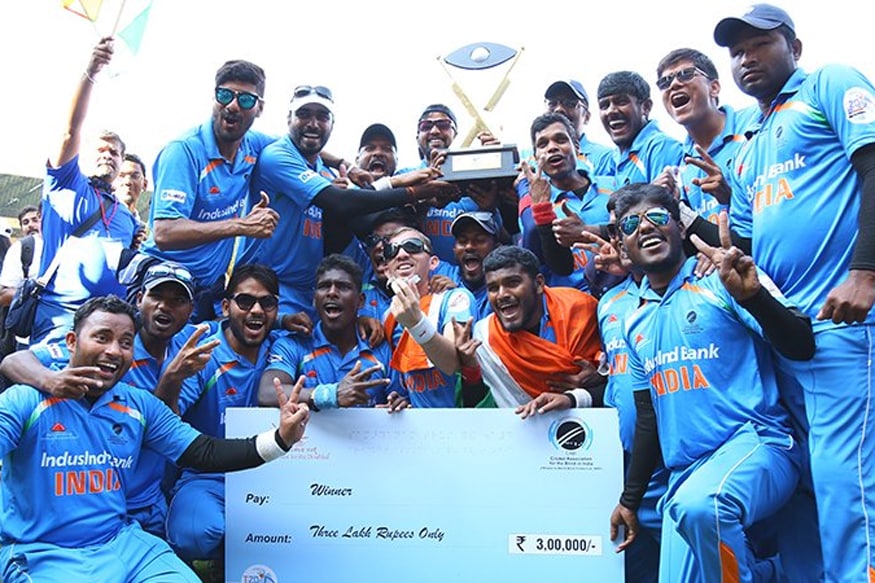 New Delhi: The national blind cricket team which won the T20 World Cup for Blind earlier this month met Prime Minister Narendra Modi in the Capital on Tuesday.

Modi complimented the team members for their achievement and urged them to do even better in future, an official statement said.


The team members presented the Prime Minister with an autographed bat, a ball and a team jersey with his name on it.


Modi too, autographed a bat and a ball for the team.

The team won the tournament, held across India from January 28 to February 12, after defeating Pakistan in the final match in Bengaluru.


First Published: February 28, 2017, 2:25 PM IST