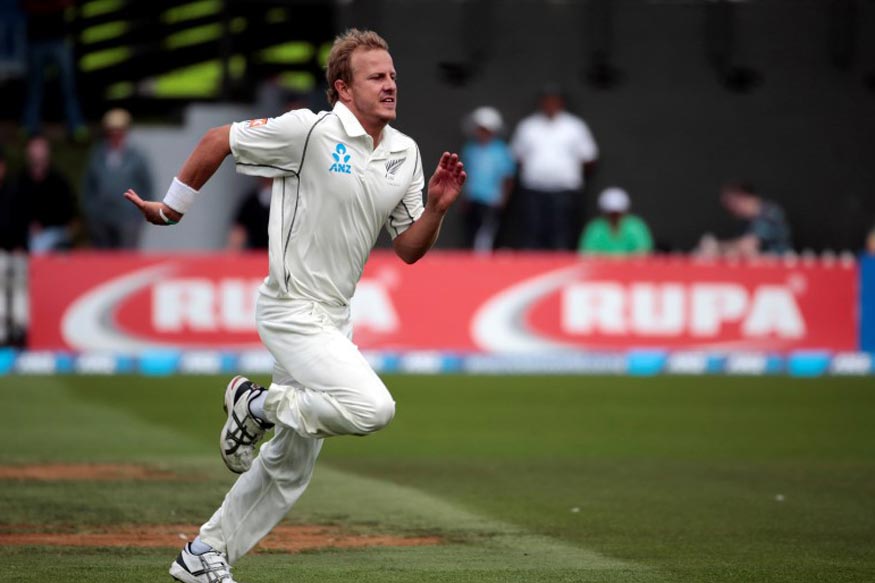 Bulawayo: New Zealand seamer Neil Wagner has praised his country's bowling stocks after career-best figures of six for 41 helped skittle Zimbabwe for 164 on a flat batting wicket on the first day of the opening Test on Thursday.
Zimbabwe elected to bat first on a wicket that seemingly offered little for the bowlers but Wagner's ability to generate pace and his exceptional bouncers had batsmen hopping around the crease.
"It's a tactic of mine that's one of my strengths, but it's more an option of trying to get players off the front foot and creating opportunities," he told reporters.
"It's to get some doubt into their footwork and obviously try and get a nick when you're pitching it up.
"With the wicket being flat, you have to try some options in creating the results and luckily for me it worked.
"Getting career best figures is obviously a nice moment but just getting the opportunity to play Test cricket again and do well for your team is really pleasing. I thought the other guys bowled really well and as a whole team we did outstanding."
New Zealand chose Trent Boult and Tim Southee to partner Wagner for this first Test, but the latter believes part of the team's success in the last few years is the options they have on the bowling front.
"We have been saying for a few years now that we have a team that's horses for courses and we've got an outstanding bowling lineup with five quality seamers," he said.
"On the day, whoever is required in whatever conditions to deliver a job for the team, we've got that.
"It's sometimes a coach's nightmare but it's a good position to be in to have that quality of fast bowlers and spin bowlers in the team."
New Zealand finished the day on 32 without loss after safely negotiating a 10-over spell to the close and can now build a big first innings lead on a wicket that could get lower and slower the longer the game goes on.
"We're in a very good position but it's going to take a lot of hard graft. If we come in tomorrow and bat well in partnerships and keep building, then we can assess conditions and see where we go from there and get a good score," Wagner said.