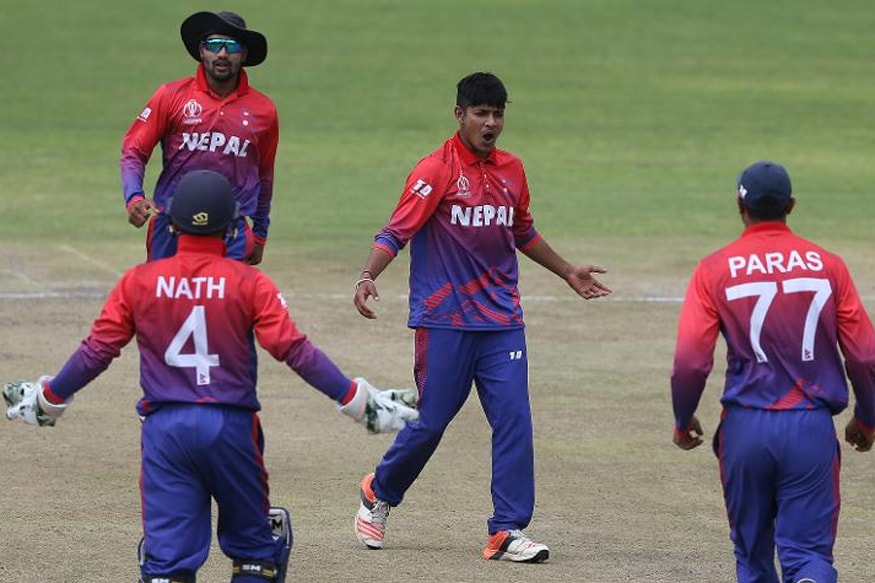 Nepal will make their ODI debut when they play Netherlands in two ODIs on August 1 and August 3. The Netherlands Cricket Board (KNCB) has announced that the two matches will be played at Voorburg CC, just outside the Hague, and the VRA Ground in the Amsterdam suburb of Amstelveen.
Emerging ODI sides, Nepal, Scotland, the Netherlands and the United Arab Emirates (UAE) were added to the 12 leading ODI nations on the expanded ICC ODI Team Rankings with effect from June 1. This elevation means all ODIs these four sides will play against other sides on the table henceforth will count towards a team's rating points and performance in the rankings table.
The Netherlands secured ODI status and a place in the 13-team ODI league by winning the ICC World Cricket League Championship last year, while Scotland, Nepal and the UAE earned ODI status by finishing as the three leading Associates (along with the Dutch) in the ICC Cricket World Cup Qualifier 2018.
Scotland have been ranked in 13th place on 28 points – 10 points behind 12th ranked Ireland – while the UAE are another 10 points behind on 18 in 14th position. The Netherlands have 13 rating points and Nepal have 0 ratings point, but they will reflect on the ICC ODI team rankings table after both have played four more ODIs.*
Teams earn points from each match they play against oppositions with an ODI rating. Points and matches played between 1 May 2015 and 30 April 2017 will be weighted at 50 per cent, whereas matches played after 1 May 2017 will be weighted at 100 per cent.
The positions of the 12 Test playing countries, who were already on the table, are not affected by the introduction of these new teams on the table.
The table is headed by England, who will host next year's ICC Cricket World Cup. India are ranked second, three points behind England, while ICC Champions Trophy winners Pakistan are in sixth place.