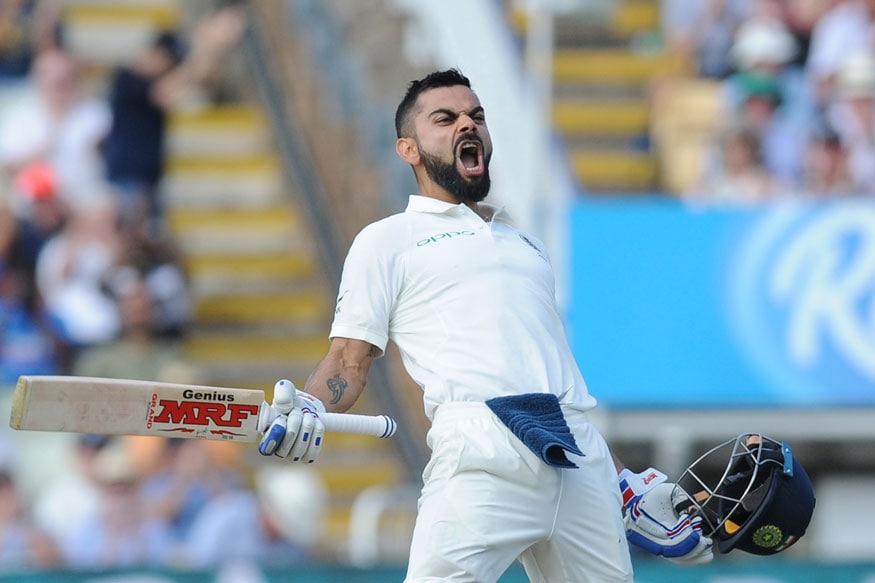 Former India great Sachin Tendulkar has advised Indian skipper Virat Kohli to not rest on his laurels and 'never be satisfied'.
"I can tell you from my own experience, however many runs you score they are never enough, you want more runs, and that is the case with Virat. However many runs he scores, it will never be enough for him. The downfall starts when you are satisfied. It's nice to be happy, but never be satisfied when you are a batsman. Bowlers can only get ten wickets, but batters can go on and go, so don't be satisfied, just be happy," Tendulkar said, speaking to ESPNCricinfo.
Kohli played a lone hand at Edgbaston in the first Test against England and almost helped India pulled off a stunning victory but it was not to be as he lacked support from the other batsman. For followers of Indian cricket, it was reminiscent of the 90s, where Tendulkar was often the last-man standing for the team in crisis situations.
The little master advised Kohli to not worry about the results and let his 'heart guide the way'.
"I would say, just continue, he's doing a fantastic job so just continue, don't worry about what's happening around you, keep your focus on what you want to achieve, and let your heart guide the way. Along the way there will be plenty of things said and done, but eventually, if you are passionate about what you want in life, then the results will invariably follow," Tendulkar said.
Talking about his maiden tour of England in 1992, where he scored the first of his 100 centuries, Tendulkar added that he was scared of attending the press-conference.
"Until then I hadn't attended a press conference, so everyone in the dressing room was saying they are going to grill you! I was most scared, but it wasn't that bad, everyone was very friendly. But there was one question, 'will you open the bottle of champagne?', and I was only 17, so I said no way, I'm not going to do that now!" he said.