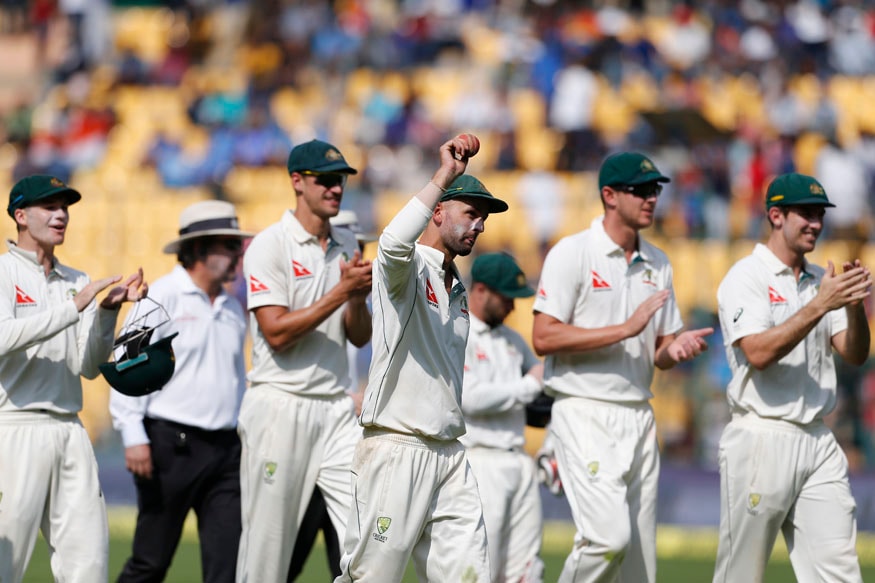 Kolkata: Former captain Sourav Ganguly has said that he has never seen Australian spinners before the duo of Nathan Lyon and Steve O'Keefe put so much of pressure on an Indian batting line-up in sub-continental conditions.
"Their two spinners are creating pressure from both ends. It's a strategy which was used by Team India previously. But I've never seen Aussie spinners putting so much pressure," Ganguly said at an event here on Sunday.
Also Read: Australia Take Crucial Lead Despite Lion-Hearted Effort From Indians
Aussie rookie left-arm spinner Steve O'Keefe's 12/70 in the first Test in Pune was the best figures by a visiting spinner on Indian soil as India faced a 333-run humiliation.
Over to the Bengaluru Test, and it was off-spinner Nathan Lyon's 8/50 shot out India for 189 in the first Innings as the home team are in danger of losing their first Test series since their 1-2 defeat to England in December 2012.