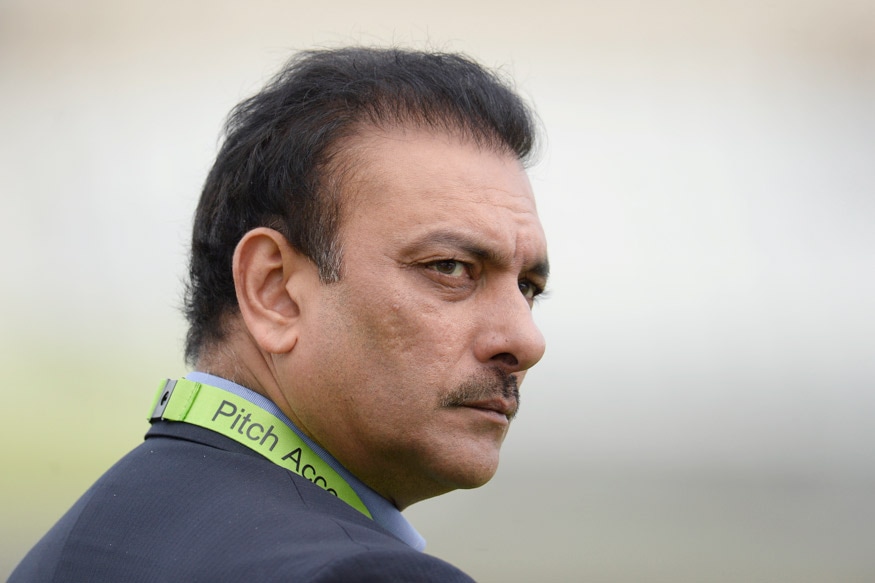 Suspense builds up rapidly over who will be the next coach of the Indian team as the deadline for submitting applications to the post, June 10, approaches. Will Ravi Shastri, the erstwhile Team Director, retain his position – albeit with a different nomenclature – or will it be somebody else?
In ordinary circumstances, Shastri's reappointment would have been a no-brainer. He was intermittently in charge since the ODI series in England in 2014 until the World Cup in Australia in 2015. After that he got a year's extension until the conclusion of the T20 World Cup this year. Results across formats mark him out as among the most successful managers – from any country – in recent years.
In multi-team events, India reached the semi-finals of both the World Cups and won the Asia Cup. In Tests, the away series in Sri Lanka was won after 22 years, and at home, South Africa – who hadn't been beaten overseas for 10 years – were thrashed 4-0.
Only Gary Kirsten, under whom India became the number 1 Test team in 2010 and also won the 50-over World Cup, has done better, though many aver that John Wright's tenure between 2000 and 2005 was what gave Indian cricket a sense of direction and momentum.
Just before Kirsten, India ran into all kinds of problems with Greg Chappell: not so much with results (except the disastrous 2007 World Cup) as with unending controversies. After Kirsten, India floundered with Duncan Fletcher in charge.
Why Shastri hasn't got an extension may have little to do with results and far more to keep the Supreme Court appointed Justice RM Lodha panel appeased.
Transparency in all affairs of the BCCI is the fundamental requisite of the Lodha panel – apart from several other crucial matters.
A key appointment like this without due process of selection could possibly have drawn SC's ire, which the BCCI, already on the backfoot, was obviously not keen to stoke further. The Supreme Court resumes its hearing on June 29 and its order is expected soon after.
In any case, a process-driven selection, while not to the fancy of marquee former Indian players who prefer being appointed directly for matters of status, is a step in the right direction and in keeping with the professional outlook that the BCCI wants to pursue in the future.
The current selection could be the ice-breaker, though it remains to be seen how many candidates apply. There are some reports that Shastri will apply before the deadline runs out. Maybe there are a few other, including overseas players. We should know soon enough.
What is pertinent is not really the number of applicants, but what the parameters for selection should be. And here, I'm not referring to some clauses in the application form asking candidates to be conversant in English/Hindi, etc. That is trite.
Kirsten and Wright did exceptionally despite not being familiar with Hindi and other Indian languages, while Kapil Dev had a really tepid stint despite being a more accomplished player and able to communicate in the language of the land, so to speak.
That said, an Indian candidate could have an advantage. In the past, the authorities have plumped for overseas coaches - largely at the behest of senior players who were wary that parochial and BCCI politics might creep into the dressing room. The current Indian team doesn't seem to have such compunctions going by their wholehearted acceptance of Shastri in the past 12-15 months.
Nevertheless, I believe at this point in time it would help if the appointment of the coach has a buy-in from the captain. In India's case, as of now, there are two captains, remember, and it would be a boon if the coach is acceptable to both.
It hardly need be said that the winning candidate should have a modern outlook on the sport as well as players. That means a youngish man, or at least someone still with an open mind to absorb and/or develop new trends.
I would also advocate that the appointment be of reasonable tenure. It can't be that you expect dramatically improved results from the first series, but it also can't mean that sustained excellence should take an eternity.
A three-year term until the completion of the 2019 World Cup seems a fair period of time for the coach to leave his impression and for India to achieve the number 1 status – across formats – that new BCCI president Anurag Thakur says is the ambition of the board.
@media only screen and (max-width:740px) {
.quote-box{font-size:18px; line-height:30px; color:#505050; margin-top:30px; padding:22px 20px 20px 70px; position:relative; font-style:italic; font-weight:bold}
.special-text{font-size:24px; line-height:32px; color:#505050; margin:20px 40px 20px 20px; border-left:8px solid #ee1b24; padding:10px 10px 10px 15px; font-style:italic; font-weight:bold}
.quote-box img{width:60px; left:6px}
.quote-box .quote-nam{font-size:16px; color:#5f5f5f; padding-top:30px; text-align:right; font-weight:normal}
.quote-box .quote-nam span{font-weight:bold; color:#ee1b24}
}