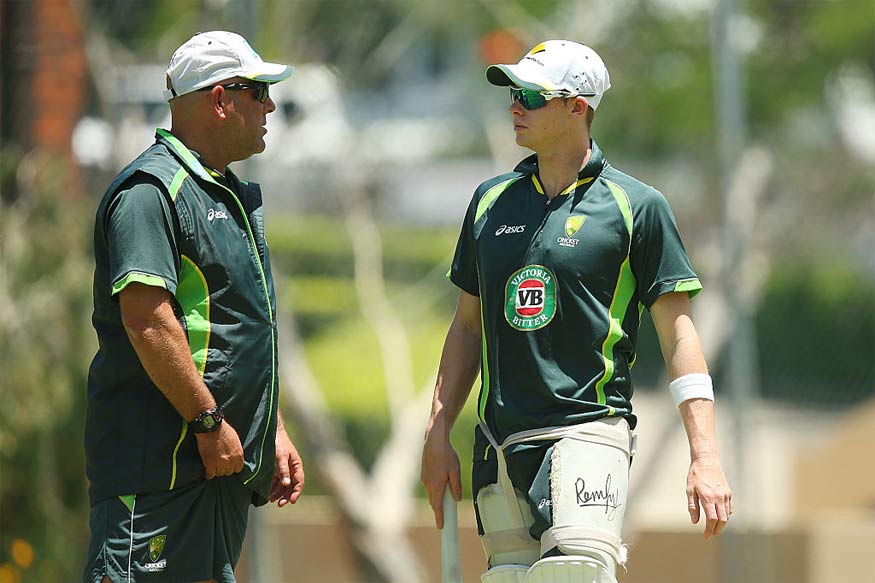 Adelaide: Australia coach Darren Lehmann said his players "copped a lot" of criticism before they emphatically halted a run of Test defeats against South Africa, adding that he'd love to keep his new-look team together.
Lehmann said he was delighted for the experimental side, which featured five changes including three debutants, as Australia's selection gamble paid off in the third Test against South Africa.
The Australians ended a five-Test losing streak with a commanding seven-wicket victory over the Proteas, after being well beaten in the previous two games of the three-Test series.
Also Read: Australia Beat South Africa by 7 Wickets in Adelaide
"Well, we won," he said, when asked what the difference was compared to the first two Tests, which left Australia on the verge of their first ever home Test series whitewash.
"I'm just pleased for the players. The players have copped a lot over the last few weeks and they've responded really well. Obviously a change of players as well.
You feel sad for the blokes who missed out in this Test match but the guys who came in did a really good job... a new young group going forward, really pleased for them.
Lehmann said the door wasn't closed for the players who were dropped, but added that he'd like to keep the new group together -- if that is possible, with varying playing conditions and peaks and troughs in form.
"You'd love to have continuity all the time (but) in this day and age sometimes that's not possible," Lehmann said.
"But you'd love to keep a group together, a younger group especially with David Warner being our oldest at 30.
"If you can keep the group together for five years or so, or whatever it is -- until the older guys go -- it makes it easier.
"But then you've got different conditions and blokes in and out of form. So you just have to sum it up along the way, but yeah it'd be lovely to do that."
- 'Damned if you do' -
Lehmann's coaching role was under the spotlight during the run of defeats, which prompted chairman of selectors Rod Marsh to step down calling for some "fresh thinking".
One key criticism was the decision to rest fast bowlers Mitchell Starc and John Hazlewood for the 5-0 ODI defeat in South Africa, with Proteas skipper Faf du Plessis suggesting it gave his side a mental edge.
In Adelaide, Starc and Hazlewood hit form as they took 12 wickets between them to bowl Australia to victory in the day-night third Test in Adelaide.
Lehmann said there were no plans to rest them for the upcoming, three-match ODI series against New Zealand -- although he wasn't sure if they would play every game.
"(They will) play. We get in trouble if we don't play (them)... They're going to play. At some stage," he said.
Lehmann added: "We gave them a break, didn't we? So they should get through the (Australian) summer.
"But we got in trouble for that as well. You're damned if you do, damned if you don't."
Straight-talking Lehmann also brushed off high performance manager Pat Howard's call for him to "reinvent", saying: "I was going to wear a suit to the press conference. I didn't.
"I chose not to."
@media only screen and (max-width:740px) {
.quote-box{font-size:18px; line-height:30px; color:#505050; margin-top:30px; padding:22px 20px 20px 70px; position:relative; font-style:italic; font-weight:bold}
.special-text{font-size:24px; line-height:32px; color:#505050; margin:20px 40px 20px 20px; border-left:8px solid #ee1b24; padding:10px 10px 10px 15px; font-style:italic; font-weight:bold}
.quote-box img{width:60px; left:6px}
.quote-box .quote-nam{font-size:16px; color:#5f5f5f; padding-top:30px; text-align:right; font-weight:normal}
.quote-box .quote-nam span{font-weight:bold; color:#ee1b24}
}