Imagine being all of 16 years old and becoming a millionaire overnight. On December 18, that's exactly what happened to Prayas Ray Burman, a little-known leg-spinner, who was picked up by Royal Challengers Bangalore for a whopping Rs. 1.5 Cr, a 650% mark-up from his base price of Rs. 20 lakhs.
For Prayas, the bidding war to acquire his services was a complete shock, as he sat back at home in Kolkata to watch the proceedings unfold. Was he expecting such a huge price? The short answer: No!
"I never expected that I would be even picked up, leave alone going for that amount," said an excited Prayas to Cricketnext, "I was watching the auctions, waiting for my turn but never expected anything. But, when it did it was such a great feeling. I was surprised, for sure."
Prayas first came into limelight when he picked up 11 wickets for Bengal in the Vijay Hazare Trophy earlier this season, in nine games. He returned impressive figures of 4/20 on debut against Jammu & Kashmir and carried on producing eye-catching performances all through the tournament. With an economy rate of just 4.45 in the nine matches, he was called up to the Bengal Ranji Trophy squad at just 15, though he is yet to make his first-class debut.
Standing tall at 6'1, Prayas has a classical leg-spinner's action and relies mainly on his stock delivery to deceive batsmen, though he insists he has all the variations in his armoury. He is more in the mould of former captain and India's highest wicket-taker in Tests and ODIs, Anil Kumble.
"I prefer bowling my stock ball, that is your leg-spin, most of the times. I do have variations, but I don't count on those variations, I like to concentrate more on my leg-spin," says Prayas.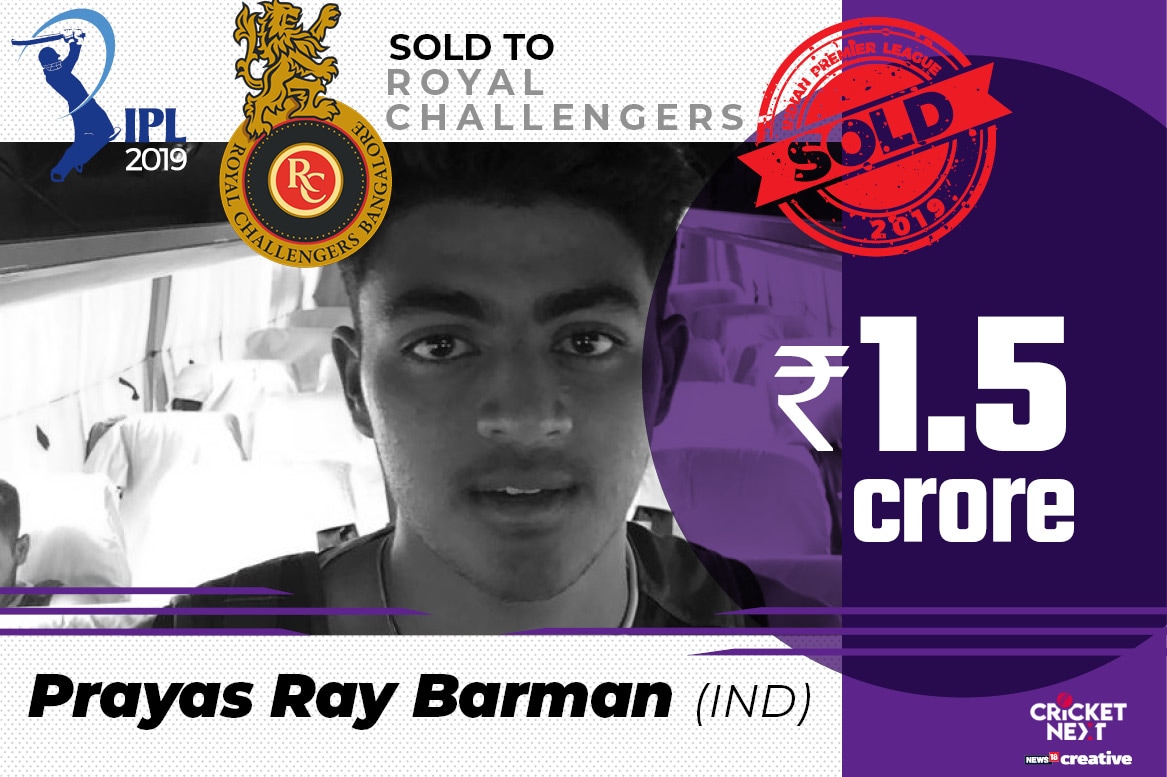 "I always try to be a bowler who is not predictable. If that thing is there, then I won't be easy to pick. So, I would not want the batsman to know whether the ball is turning or not because with the kind of height I have, when I bowl the batsman does not know quite know what is going to happen."
However, it has not been an easy road for this 16-year-old lad. Prayas' formative years as a cricketer started at an academy in Delhi but his professional career only started to take shape when he moved to Durgapur, in Bengal, where he joined Durgapur Cricket Centre under the watchful eyes of his coach Shibnath Ray.
He later shifted base to Kolkata after he caught the attention of selectors in a local tournament and was selected for Bengal U-14 and U-16 sides and now stays with his grandparents.
"I played a tournament here in Kolkata and it went well and post that I was selected in the U-14 teams. That is where my journey started in Bengal cricket," quipped Prayas.
"The U-14 trials were held in Kolkata. When I became a regular member of the U-16 and U-19 teams, I had to be in Kolkata to attend all the fitness camps, which made it tough going back to Durgapur, so I had to shift base to Kolkata.
"To get the opportunity to play senior cricket was huge and in some ways, I consider myself lucky that I got a chance so soon."
The 16-year-old considers the legendary Australian leg-spinner Shane Warne as his idol and one of the biggest reasons why he took up the art of leg-spin and is also an ardent Virat Kohli fan, calling the Indian captain and his RCB captain, his role model.
(Image: Prayas Ray Barman/Instagram)
"When I started watching cricket, my idol was Shane Warne. He is one of the best leg-spinners in the world, and it was such joy to watch him bowl. He was my inspiration at the start," says Prayas with a smile.
"And then Virat Kohli, of course, I have always seen him as a role model. The way he conducts himself on the cricket field, his attitude, the passion it is top class. And now I am going to be in the same team as him, it is going to be such a big learning curve for me."
A price tag that huge can come with a lot of baggage of its own, but Prayas insisted that this was just the start of the career and anything he gets from now on can only help him grow as a cricketer and help him achieve his key goal – to play for India.
"No pressure at all. I am just thinking about playing well and expressing myself as I have done till now," he insists. "This is the first time I have gotten into an IPL team, I am just looking forward to sharing the dressing room, watch the seniors practice. I am hoping to learn as much as I can, that is the most important thing I feel.
"I want to play for the country, that is the dream, that is why I strive and that is what I want to achieve."
While Prayas, at just 16, has found recognition at just the first stage in his career, joining him in the Bangalore camp will be a man who has had to bide his time – Akshdeep Nath. The 25-year old from Uttar Pradesh has been a consistent performer on the domestic circuit but hadn't had much by way of recognition.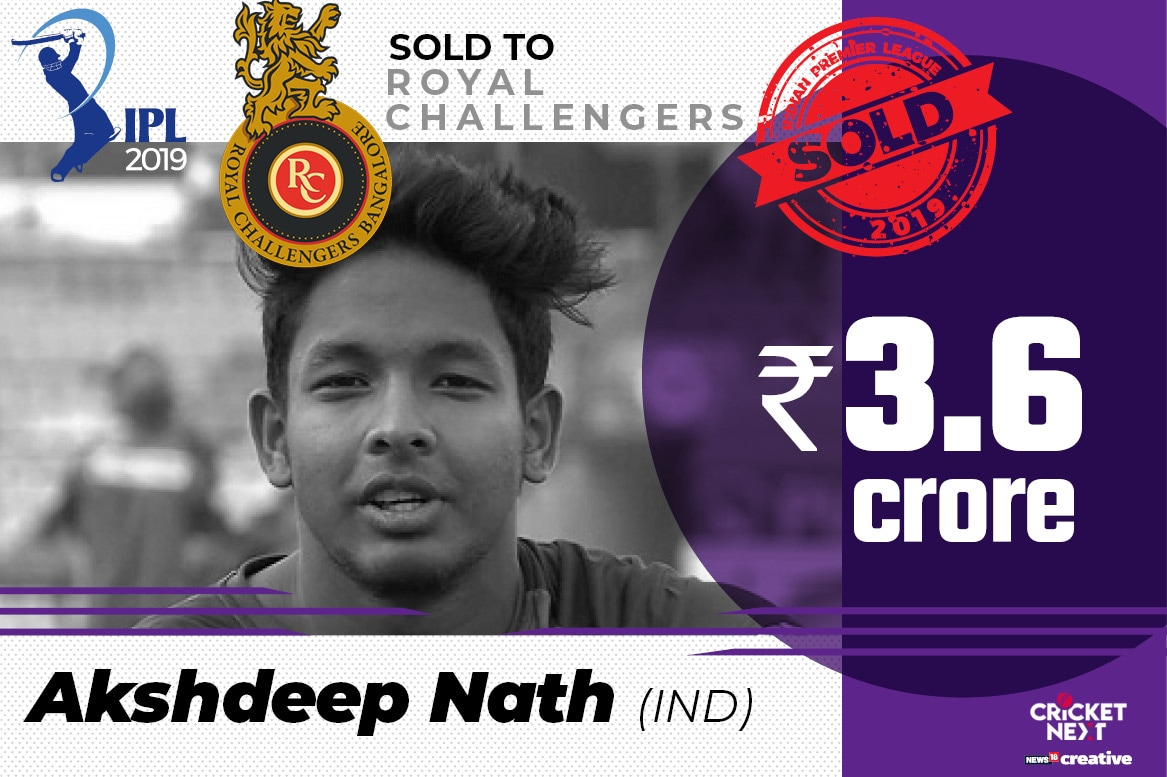 However, on auction day, all that changed. Nath's base price was Rs. 20 lakh and he went unsold in the first round. But as luck would have it, when his name came up the second time around, a bidding war started between RCB and Chennai Super Kings with the former eventually buying him for a sum of INR 3.6 Cr – 18 times his base price.
"I did not lose hope when I was not selected in the first round, in fact, was quite confident that I will be selected second time around, but I did not expect it to go this well," Nath told Cricketnext.
Nath has featured in the last three seasons of the IPL. He was bought by Gujarat Lions in 2016 and was with them in 2017 as well before making his way to Kings XI Punjab last year. Despite being around the circuit for the last three years, Nath has only played a total of six IPL games without any performance of repute.
A major reason behind that has been lack of opportunity. In the handful of games that Nath has played, he has only got a chance to bat lower down the order. The lad from Lucknow, however, hopes this time around he will get a few more chances to showcase his talent.
"In the last three years of the IPL, I have not always got a chance to perform consistently. I have only managed to face a handful of balls whenever I have come into bat. There are no expectations as such, but I hope I get to play some more matches this time around so that I can show my abilities that much more," said Nath.
Nath is coming off an excellent domestic season where he has scored runs by the bucketful. In a recent Vijay Hazare Trophy game against Andhra, the right-hander smashed a belligerent 119 in a mere 79 balls which included nine fours and five sixes. He has also had a good run in the Ranji Trophy 2018-19 so far having churned out two centuries and a half-century in six outings.
With RCB looking to revamp their middle-order, Nath can prove to be a perfect foil for the likes of de Villiers and Kohli.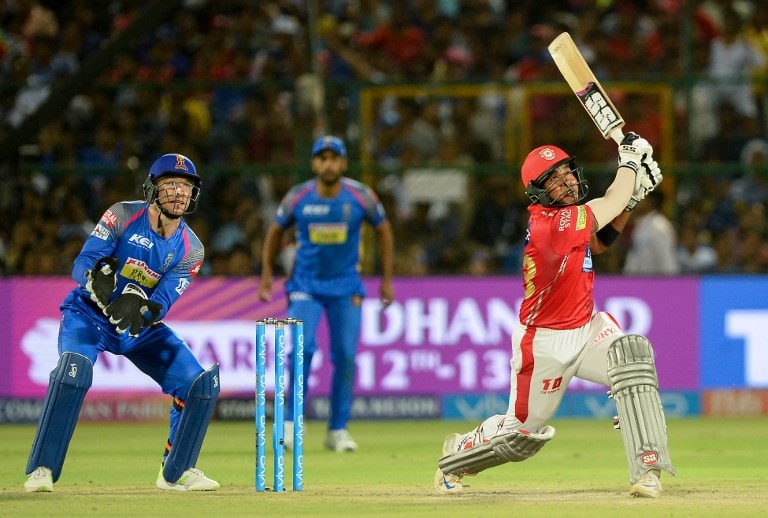 (Image Credits: AFP)
"I think they are looking at me as more of a middle-order batsman. They have built a new middle-order this time around and I think my role will be to provide stability there with a good scoring rate," said Nath on what he expects his role to be at RCB.
While Nath accepts that going for a sum of Rs. 3.6 Cr might add a bit of pressure, he insists that more than the money, getting an opportunity to share a dressing room with the legends is what making him slightly nervous.
"It makes a difference but not as much," quipped Nath on the pressure that comes with the price tag. "To be honest, be it 20 lakh or 3.6 Cr, it will not change my approach towards the game. I will go and perform with the best of my capabilities no matter what price I have gone for.
"IPL, for me, more than money is an opportunity. Cricket is such a sport that if you perform well consistently, money will flow. On a personal level, I am thrilled with the amount I will be getting, but that does not add any pressure as such.
"You are going into a team which has some of the best batsmen in the world and you have to survive amongst them, you will have to match their standard to a certain level, that probably makes me more nervous than the monetary aspect. The gap between domestic and international cricket, the quicker I can fill it, will be better for me."
Getting into the RCB side means a lot more to Nath also because this gives him an opportunity to rub shoulders with AB de Villiers, his idol and role model.
"Ab de Villiers has been my role model for the longest time," said Nath, with a smile. "I will get so much to learn from them. The first few things that I will ask him is the kind of approach and planning he has when he goes out to bat.
"He understands the game very well and I will want to know how he goes about building his innings. The biggest positive for me at RCB will be to get a chance to share the same space with all these guys and that is something that I am really excited about."