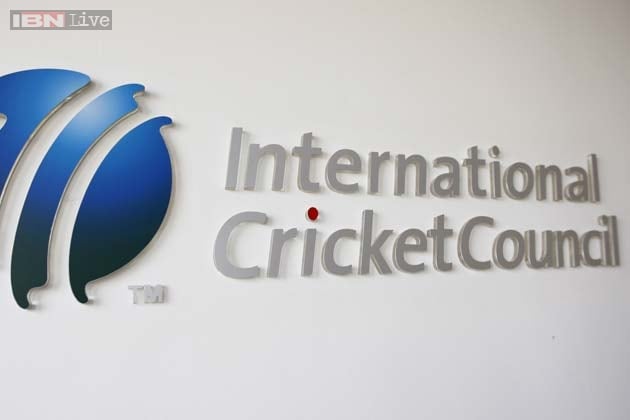 New Zealand Cricket has confirmed matches played by an Auckland Twenty20 team at the 2012 Champions Trophy in South Africa are the subject of an International Cricket Council investigation into match-fixing.
Chief executive David White told a news conference in Auckland on Thursday that New Zealand had been informed by the ICC that matches involving the Auckland Aces formed part of an ongoing investigation into possible match and spot fixing in several countries.
White said no matches played in New Zealand and no current New Zealand players are being investigated.
New Zealand Cricket's announcement followed a report in London's Telegraph newspaper that former New Zealand batsman Lou Vincent had provided the ICC's anti-corruption unit with evidence of match fixing in as many as five countries.
"We can confirm the following: No games played in New Zealand are being investigated by the ICC; no current Black Caps are being investigated," White said. "No matches involving New Zealand national teams are being investigated, however, we have been informed by the ICC that some Auckland Aces matches in the Champions League in South Africa in 2012 are being investigated.
"I would like to stress that we understand that this is very much an isolated incident. Match fixing is a threat to cricket around the globe and we remain 100 percent behind the ICC in their focus on fighting corruption."
The Telegraph reported Vincent had provided the ICC with information on matches targeted for spot fixing and the names of players involved. The newspaper said Vincent's detailed evidence involved matches played in England's county competition and in four other countries.
Vincent is reported to have provided the information - described by the Telegraph as "as treasure trove" - as part of a plea bargain and in the hope of avoiding criminal investigation for his personal involvement in or knowledge of spot fixing between 2008 and 2012.
The Telegraph said the ICC is "working with detectives employed by cricket boards around the world to piece together a complex case which they believe will emerge as the biggest fixing scandal since the Hansie Cronje affair 14 years ago, and possibly even more significant than that."
Vincent played 23 Tests and 103 limited-overs internationals for New Zealand and, after his international career ended in 2007, played as a Twenty20 specialist in England, India, Zimbabwe, South Africa and New Zealand.
New Zealand Cricket has previously refused substantial comment the ICC's investigation of Vincent and its interest in his former New Zealand teammates Chris Cairns and Daryl Tuffey. White said he had been aware for some time that Auckland matches were part of the ICC investigation but had not been able to comment without the ICC's authority.
He said he did not know how long the investigation of the Auckland Aces games might take.
"It's up to the ICC but they're working hard on it," he said. "Corruption is something they're determined to address so no stone has been left unturned."