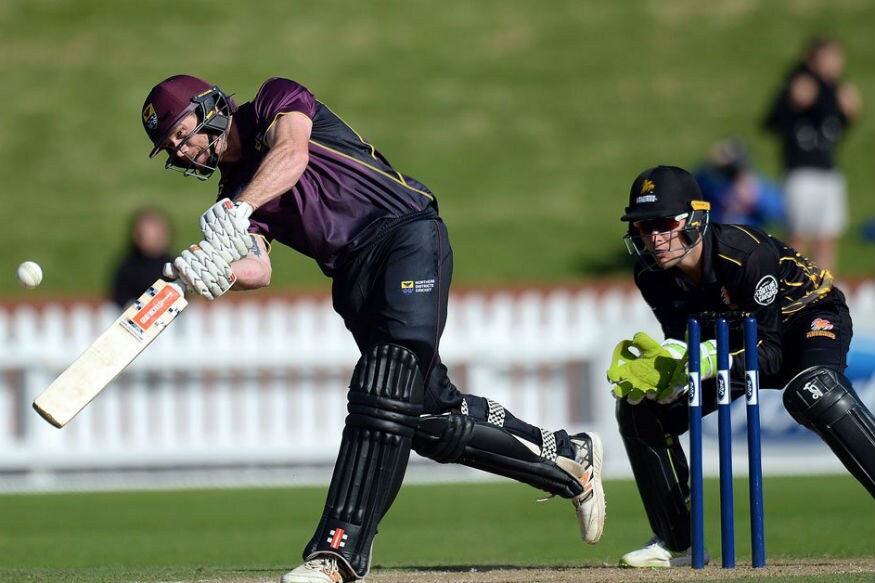 Joe Carter and Brett Hampton, two Northern District batsmen, entered the record books as they smashed 43 runs in an over during a Ford Trophy fixture, New Zealand's domestic One-Day tournament.

The unlucky bowler on the receiving end was Central District's Willem Ludick, who went for 4, 6nb, 6nb, 6, 1, 6, 6, 6 in his final over of the innings in Hamiton. This broke the record for the most runs conceded in an over in the history of List A cricket.

The previous record was held by Zimbabwe national Elton Chigumbura who had smoked Alauddin Babu, a Bangladesh first-class cricketer, for 39 runs in an over during a Dhaka Premier League match in 2013.

Coming in at a precarious 95/5, both Carter and Hampton took their time to resurrect the Northern District's innings. The onslaught was started by Hampton, who got an under-edge past the 'keeper for a four first ball off Ludick's tenth and final over. Two waist-high no-balls were then slammed over the deep square and deep midwicket fence respectively followed by a straight six down the ground. Ludick finally got the next ball right in the blockhole which was only taken for a single by Hampton.




4, 6+nb, 6+nb, 6, 1, 6, 6, 6
43-run over ✔️
List A world record ✔️
Congratulations Joe Carter and Brett Hampton!#ndtogether #cricketnation pic.twitter.com/Kw1xgdP2Lg


— Northern Districts (@ndcricket) November 7, 2018

But, the onslaught did not stop there. Carter joined in on the fun thumping the hapless bowler for three mammoth sixes all through the leg side to take the record as Ludick's figures went from a respectable 9-0-42-1 to a horrific 10-0-85-1.

"It was right at the end and I suppose it was a 'see ball, hit ball' scenario," said Hampton.

"We got a couple of free no balls which helped us to get going.

"We came together (at the end of the over) and said 'how many did we get on that?' I think we said it was 39. We missed a four there."

In all, the duo added 178 runs for the sixth wicket to take their side to 313/7. While Hampton fell short of a century by 5 runs falling for a 66-ball, Hampton amassed 102* in just 77 balls. Northern District won the game by 25 runs.

First Published: November 8, 2018, 9:00 AM IST