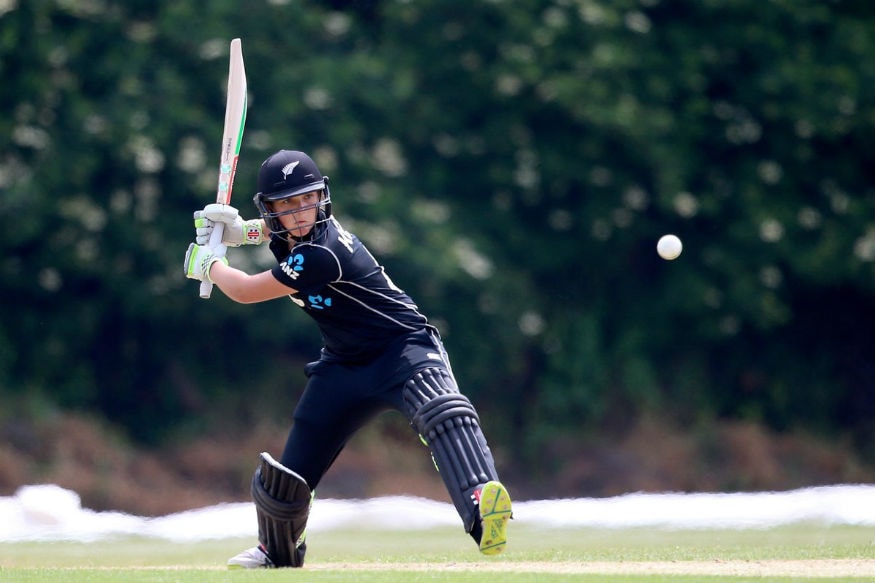 New Zealand's Amelia Kerr hit a world record 232 not out in the third one-day international against Ireland on Wednesday and then took five wickets to complete a remarkable day for the 17-year-old.

Kerr batted through the innings and surpassed the 229 not out set by Australia's Belinda Clark against Denmark in 1997 with a four-four-six sequence from the final three deliveries as New Zealand posted 440 for three.

She hit 31 boundaries and two sixes in her 145-ball knock, then after a 10-minute nap on the physio's table between innings, took 5-17 as Ireland were bowled out for 135 to give the White Ferns a 305-run win and 3-0 series victory.


🚨 WORLD RECORD ALERT 🚨

Amelia Kerr has just broken Belinda Clark's 21-year-old record for the highest score in women's ODIs - a record set before Kerr was even born! 💪 pic.twitter.com/8cLcucVbBm

— ICC (@ICC) June 13, 2018



Kerr and Leigh Kasperek, who scored 113, combined for the second largest partnership of all time in women's cricket of 295 runs for the second wicket.

Kerr, however, said she had no clue when she was batting that the records were tumbling.

"I think I heard them say stuff on the speaker and everyone was clapping but I had no idea," said Kerr, who had not even heard of the previous record holder and was born three years after Clark made her score.

"After my innings I had a little nap and then went out to field. I was a bit sore," Kerr said. "I didn't think I was going to bowl. I thought Suzie would let me stand at slip all day."



First Published: June 13, 2018, 8:54 PM IST