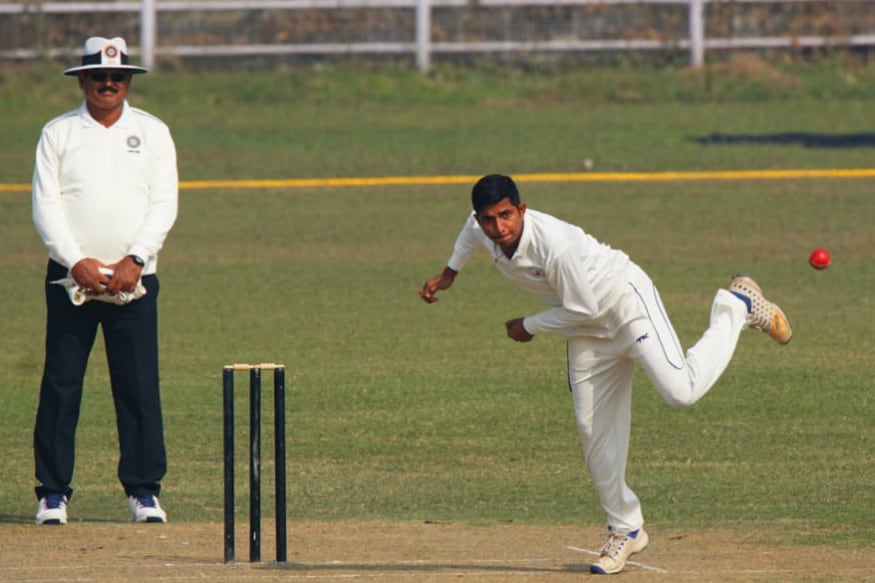 Bihar left-arm spinner Ashutosh Aman etched his name into the history books of Indian cricket when he pinned Manipur's Sagatpam Singh lbw on Tuesday to go past Bishan Singh Bedi's record of most wickets in a Ranji Trophy season.
The former India captain and left-arm spinner Bedi scalped 64 wickets at an average of 8.53 for Delhi in the 1974-75 season of India's most prestigious domestic tournament. Aman, however, managed 11 wickets in Bihar's last encounter of the season and ended the competition with 68 wickets at a mind-boggling average of 6.48.
Aman, who's an employee of the Indian Air Force, had no clue that he was closing in on a record until a couple of his teammates approached him and made him aware of the golden opportunity that was lying right in front of him.
"When I went past 50 wickets this season, some of my teammates told me that I have a chance of breaking Bishan Singh Bedi's record," he told CricketNext.
"I still had two games left and when I got to know about this, I kept pushing myself. I didn't want to let this chance go. I was still a bit far away from the record but I tried and was able to break it.
"I was really happy when I broke the record but of course there's no comparison. Bedi sir is a legend. I am just happy that I could achieve this."
When asked about the wicket he enjoyed the most, the 32-year-old was quite quick with his reply: "I really enjoyed the wicket of Yashpal Singh in my last match. He is a renowned player in this circuit and is someone who plays spin bowling very well. I guess he recently went past 9000 runs in first-class cricket. I got his wicket in the first innings and even in the second where he almost took the game away from us. I bowled him and that wicket came at a very crucial time."
Born and brought up in Gaya (Bihar), Aman wasn't much interested in this game because of the lack of opportunities in his state. He played some district-level cricket and then decided to pack his bag and move to Delhi, and that is where his love for the game flourished.
He got a job in the accounts department of the Indian Air Force in sports quota and made his List A debut in November 2014. Aman then played three more 50-over games for Services in the 2017-18 season before returning to his home state after Bihar and eight other new teams were given the nod to take part in the BCCI-affiliated tournaments.
Aman performed well at the district level and was drafted into the Bihar squad for the 2018-19 Vijay Hazare Trophy. They remained unbeaten in the group stage before falling to Mumbai in the quarterfinals. Aman operated at an economy of mere 2.10 and claimed 14 wickets in eight matches, which gave him the ticket for Ranji Trophy.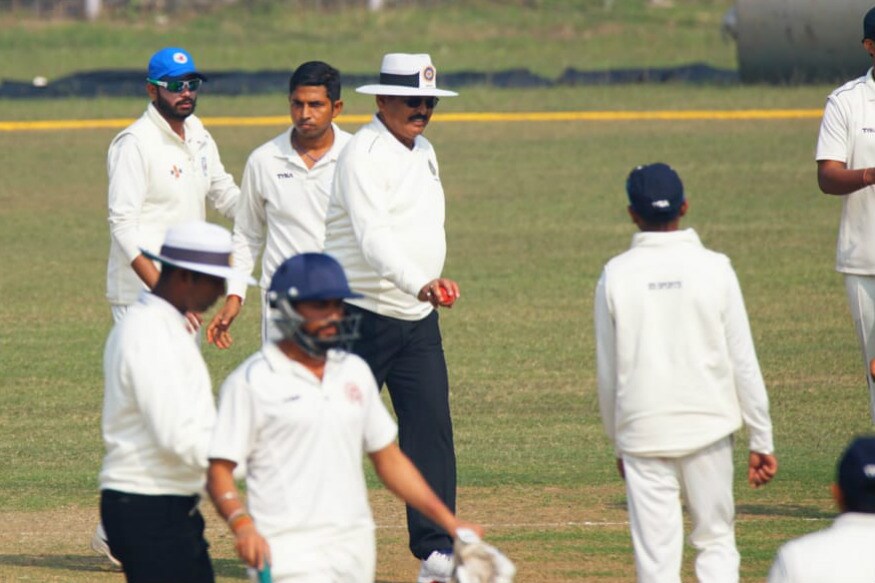 (Image Credits: Ashutosh Aman)
"I always wanted to play first-class cricket but wasn't getting any opportunity with Services," he said. "When Bihar got the affiliation, I had a word with the state association and they told me if I manage to do well at the district level, they will include me in the state team.
"I did quite well and got the chance to play in Vijay Hazare Trophy. I had the best economy in the tournament and from there on I got a call-up for Ranji Trophy."
Aman has taken nine five-wicket hauls in this edition, with 16 for 48 against Meghalaya being his best match display. He is aware of the fact that he has had it slightly easy against Plate Group-batsmen.
"Obviously, value thoda kam ho jata. The standard of cricket is much higher at the Elite level and I have played 50-over matches for Services. There's a huge difference because the batsmen playing at the Elite level are of a higher caliber and you have to work even harder to get their wickets," he remarked.
Aman couldn't stop praising his coach Subroto Banerjee and skipper Pragyan Ojha who he got to work with this season. Aman said the fellow left-arm spinner gave him some useful tips that helped him immensely.
"Subroto sir is very experienced and he reads the game very well. He shared a couple of points with me which turned out to be very useful," he said.
"I got to learn a lot from Ojha bhai. I was not sure how to approach him considering he has played for India and is a big player. But he's very polite and he himself came to me and spoke with me about my bowling.
"He was aware of the fact that I don't rely too much on the turn and told me to try and deceive batsmen by mixing my pace. He told me to focus on accuracy and wickets will come. That's what I did this season. I most rely on speed variation and accuracy and that worked for me this season."
Aman also led Bihar in the latter half of the tournament. Despite claiming six wins out of eight matches, Bihar (40) fell short by four points to Uttarakhand and couldn't make it to the knockouts. Aman is hopeful that his state will go one step further in the next season, exactly like he is hopeful of getting an IPL contract.
"I think I did well this season and if I can continue doing well, I might get a call from some team. Apna kaam mehnat karna hai, baki upar wala dekh lega (My job is to to keep working hard and god will take care of the rest)."