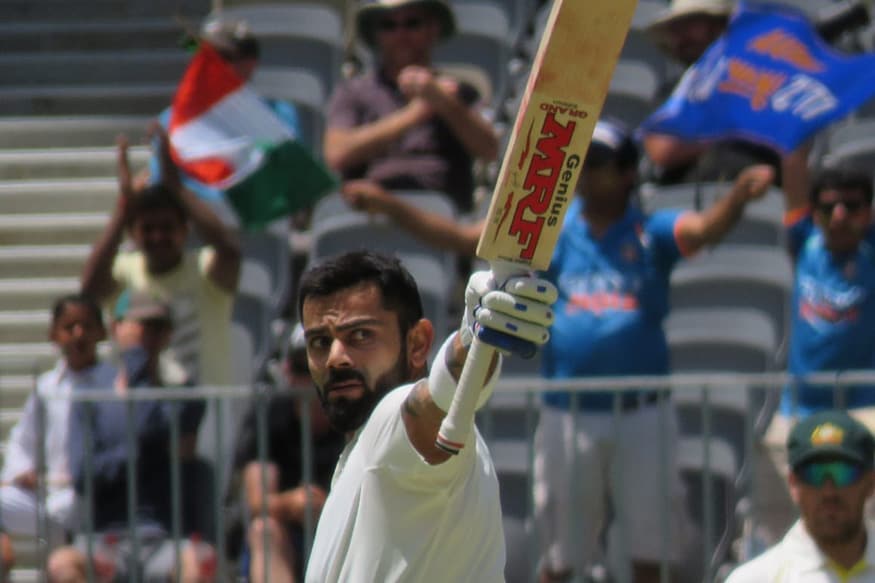 Former England captain Michael Vaughan is convinced that he hasn't ever seen a better player than Virat Kohli. The Indian skipper crafted an astonishing 123 - his 25th Test century - in the second Test against Australia at Perth to keep his team in the game.
"I know we talk about Kohli a lot but he is different. I have not seen a better player. I'm not disrespecting Sachin Tendulkar, Brian Lara or Ricky Ponting but across three formats of the game I have not seen anyone better," Vaughan wrote in his column for Fox Sports.
"He has such high skill levels and an incredible mentality when it comes to dealing with the pressure of the chase. All that while dealing with a weight of expectation and adulation that only Sachin would have experienced."
India were bowled out for 283 in their first innings in reply to Australia's 326 on Day 3. Usman Khawaja, who is unbeaten on 41, then dragged Australia to 132 for 4 in their second essay before the curtains were drawn on the middle day of the second Test. Vaughan feels this is a perfect platform for Khawaja to step up and help the home team to set a good target for India.
"There is no better time than right now for Usman Khawaja to step up and make a major contribution for Australia," he wrote.
"Khawaja was kept quiet in the first innings but he's a quality player with great numbers, particularly in Australia. It was never going to be too long before he stepped up with an innings of note. He went to stumps on day three on 41 not out and with this game on a knife's edge, the team desperately needs him to carry on.
"If he can step up this innings when the team really needs him to it will fill him with confidence going to Melbourne and Sydney.
"Australia will be looking to set India a target above 250 but whatever they set they won't be comfortable because of Virat Kohli."
The 44-year-old also praised Australian offspinner Nathan Lyon, who picked up five wickets.
"Whatever happens tomorrow we look set for another great finish in what has been a great year for Test cricket," Vaughan added.
"The good news for Australia is they have Nathan Lyon. He's taken 331 wickets now and he still looks fit and strong — he has to be to get so much energy on the ball over after over, week after week. I do not see him retiring anytime soon. Who knows how far up that wickets column he could finish."