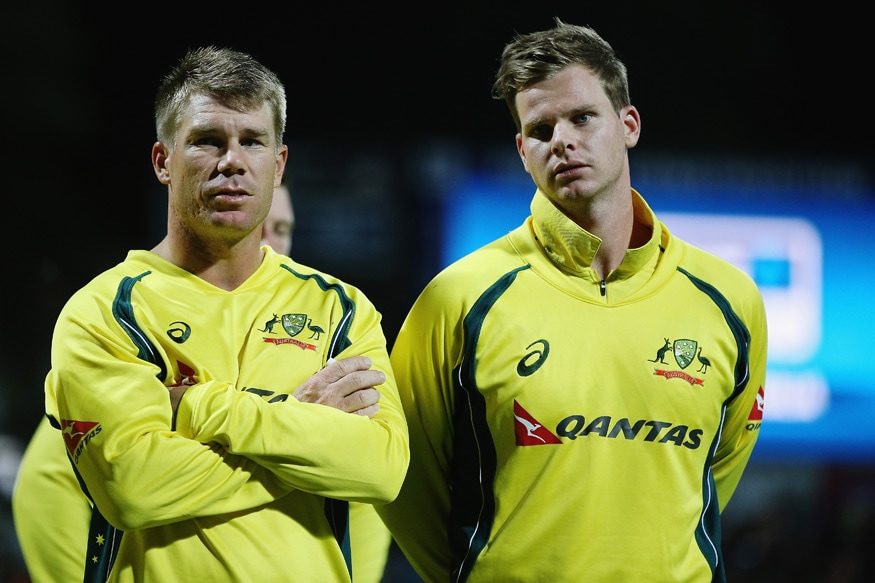 Cricket Australia Chief Kevin Roberts has squashed any concerns of the dressing room being unsettled by the return of former captain Steve Smith and opening batsman David Warner into the One-Day International set-up. The concerns of such an eventuality have increased in the wake of a newspaper report that the team's leading bowlers were not ready to play alongside the duo in the final Test in South Africa after the ball-tampering scandal last year.
The Sydney Morning Herald quoted multiple sources claiming that Mitchell Starc, Josh Hazlewood, Pat Cummins and Nathan Lyon were intending to withdraw from the final Test if Warner was allowed to play. While Smith and Cameron Bancroft were penalized by the International Cricket Council (ICC) for their involvement in the Cape Town ball-tampering controversy, a CA investigation later revealed that Warner was the "architect" behind the incident.
The duo have completed their 12-month suspensions and are free to resume their international careers.
Despite the recent improvement in Australia's performances, which has seen them register away series victories against India and Pakistan, Warner and Smith are widely expected to be in the World Cup squad, as well as return to the Test side with Tim Paine at the helm. The pair were reunited briefly with the ODI squad in the UAE earlier this month though senior players Paine, Starc and Hazlewood were not present. Roberts reckoned the meeting was a "really positive step".
"What we're focused on is doing everything we can to support Dave, Steve, Cameron and all the other players in support staff with this reintegration to build harmony rather than to disrupt the harmony that is building," Roberts said. "At the same time, let's be open about it. At any workplace you don't have to be best mates with everyone you work with.
"There needs to be a foundation of respect, absolutely. I think there's growing respect there and we'll continue to support players, with the right discussions, and work those through to continue building respect in those relationships.
"As to whether every player in the men's team or women's team is best mates with the rest of their teammates it's not far different to any other workplace where we'll have some very close friendships, some cordial relationships and some that are a bit more challenging."
Roberts further dismissed any fear that was expressed by CA director Mark Taylor that such infractions are more widespread than what happened in Cape Town.
"We're not going to jump at shadows or speculation, we'll deal with the facts," Roberts said. "All the evidence suggests that was the first time a foreign object such as that [sandpaper] had been used. We don't have any suggestions from the ICC, match officials, broadcaster footage, players or player agents, CA staff, cricket fans - no one has made any allegations of any other inappropriate goings on."