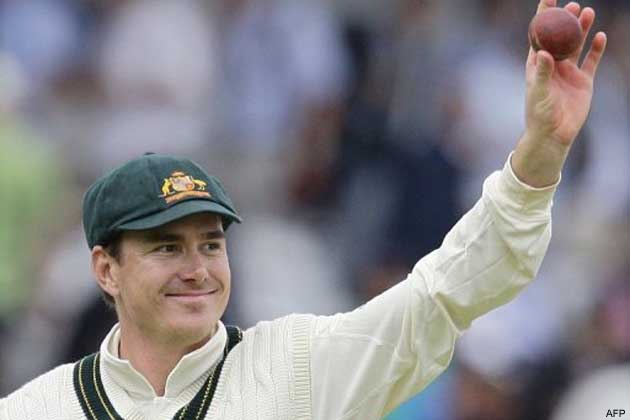 Sydney: Struggling middle-order batsman Marcus North will retain his place in the Australian team for the two Tests in India in October, chairman of selectors Andrew Hilditch said on Thursday.
North's poor return of 36 runs in four innings in the recent series against Pakistan in England has him under pressure to keep his place in Ricky Ponting's side ahead of the home Ashes series with England later this year.
North, batting at number six, has been dismissed 12 times in single figures in his 28 Test innings. But Hilditch said his panel believed the West Australian left-hander had plenty to offer the Australian side and he would retain his place for the coming two Tests in India.
"All players in international cricket are under pressure to perform at all times," Hilditch told reporters. "With respect to Marcus, we would really be hoping that he's a long-term player in the Australian side. He's a very experienced cricketer and we're going to lose some experience in the next six months to two years. So if he was playing really well and gave us some experience, that would be our ideal outcome," added Hilditch.
"But Marcus would be aware, as any cricketer is, that he needs to perform well and obviously his consistency is something that we'd be looking for him to improve," Hilditch opined.
Hilditch said North's part-time offspin and two centuries against England were in his favour. Hilditch said a series on the subcontinent against top-ranked India was a "monumental challenge" but was good for the Ashes preparation, as it would get the side match-hardened quickly.
Australia expect first-choice spinner Nathan Hauritz (foot) and wicketkeeper Brad Haddin (elbow) will be fit for the Indian Tests.