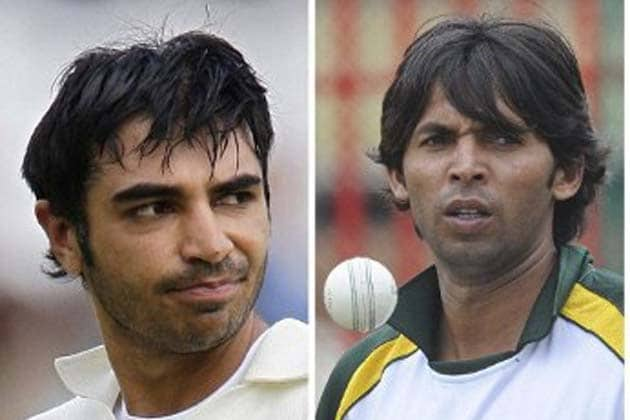 Lahore: Lawyer Aftab Gul, who represented Salman Butt in the ICC spot-fixing hearings, believes that the crown court in London does not have enough evidence to give an adverse decision against the banned Pakistan captain and pacer Muhammad Asif.
Butt and Asif, who were banned by the anti-corruption tribunal of the Pakistan Cricket Board last February for their role in the spot-fixing scandal, are presently awaiting a verdict from the jury at the Southwark crown court, which is hearing cases of cheating and conspiracy.
"I don't think these two players should get an adverse judgement from the court," Gul, a former Test batsman, said. Gul, who represented Butt in the ICC hearings in Dubai, said the court didn't have enough evidence to prove that the two players are guilty of the charges brought against them by the crown prosecutor's office.
"The court does not have enough evidence to prove them guilty. In fact the footage of the defunct 'News of the world' newspaper is also inconclusive as these players are not seen receiving money from the alleged bookmaker and their agent, Mazhar Majeed," Gul noted.
"In these circumstances I think any punishment to Butt and Asif would be unjust," he added.
Gul said since young pacer Muhammad Aamir has already given a written confession, therefore his chances are bleak, but the other two should be given the benefit of doubt.
Aamir and Mazhar Majeed have been asked to appear before the crown court and jury on November 3 and 4, with a decision expected from the court next week.
The jury, deciding on the spot-fixing trail at the Southwark Crown Court, were sent home for the weekend after having failed to reach a verdict in two days of deliberation.
The judge, Mr Justice Cooke, urged the jury of six men and six women to reach a unanimous verdict.
Gul also felt that the players had defended themselves against the allegations very well and they had made some valid points, which put holes into the case brought against them by the prosecution.
"The loss of these three players remains a terrible setback for Pakistan cricket and I just hope Butt and Asif, who deny the charges against them, get justice from the crown court based on available evidence brought against them," Gul added.