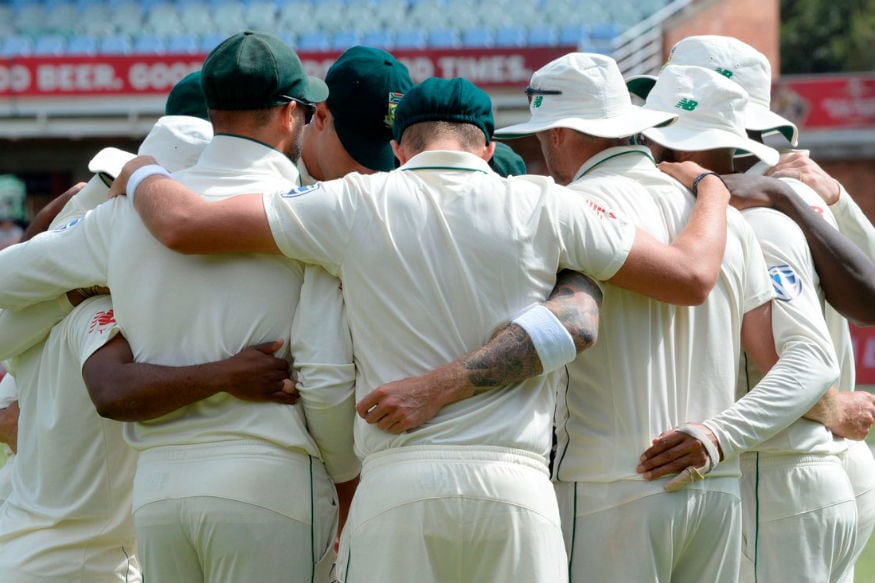 You will not recognise most of the South African outfit that will tour India from September.
Even if you follow the domestic scene closely, you probably don't know who the new coach, who is not even called a coach but a team director, is. None of us (yet) know who the person who will call at the first coin toss for the first T20 will be, though we have our suspicions. We don't know who will bat at No.3 or open the bowling and most worryingly, we don't know how many more of the names we actually do know will still be part of the squad.
The retirements have rolled in thick and fast over the last month. JP Duminy went from hanging up his ODI bat but still wanting to play at the T20 World Cup to a complete exit, Imran Tahir said goodbye to the fifty-over game but indicated he wants to stay on in the shortest format, Dale Steyn will no longer play Tests and Hashim Amla, the last link to the world champion 2008 Test team, has walked away from international cricket. Given their age, experience, injury-history and recent form respectively, none of this quartet has really shocked by stepping aside but as a collective, and given the other sweeping changes across South African cricket, their departure forms part of the drama currently enveloping the game.
This is not just any transition, it is a complete overhaul of South African cricket as we know it. It is a combination of aggressive transformation and economic austerity, both of which are necessary in a country that is only two-and-a-half-decades post one of the greatest crimes against humanity, Apartheid, with unemployment at a record high, a budget deficit, a power utility that requires a state bailout and talk of a begging bowl being sent to the International Monetary Fund in the near future.
Cricket cannot escape these realities. It needs to be more inclusive, not just on the field but in the boardroom and among those who make decisions, and it needs to manage its budget, especially as Project 654 (the estimated number in millions of Rands that Cricket South Africa (CSA) will lose in the next four years) takes hold.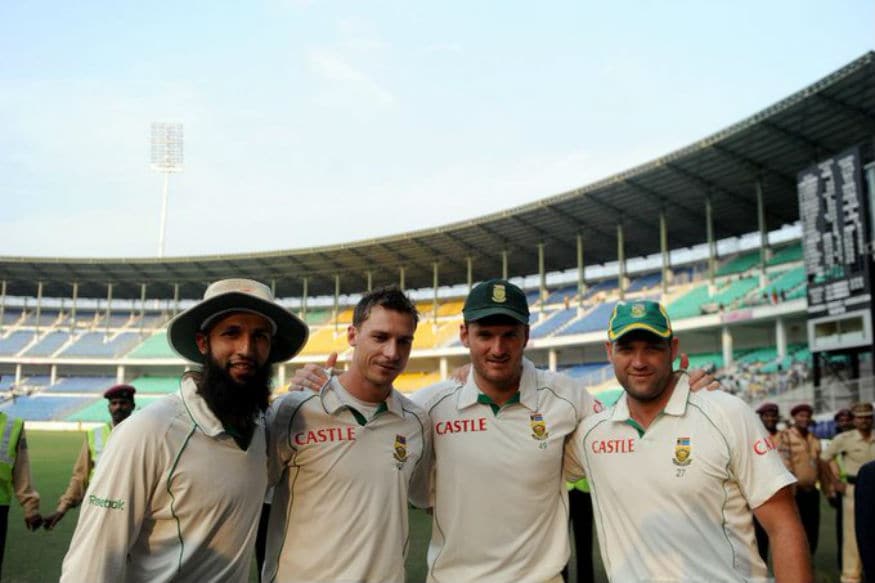 For that reason, there are targets in team selection which must be met, there is a domestic restructure on the cards, that will shrink the compress the current two-tier franchise and provincial system into one system, and there is a move to centralising the structures, of all which sound like sensible ideas until you look at how they are applied.
Historical injustice means that unconscious bias has always had a role in team selection so forcing administrators to pick a certain number of players of colour is understandable. CSA even had the foresight to apply their targets over the course of a season, which meant not every XI had to look identical and there was some flexibility. This process was monitored by the CEO (remember Haroon Lorgat's interference in the 2015 World Cup semi-final team) but recently plans were afoot to give the CEO, Thabang Moroe, more of a say. This was a key sticking point in discussions with former coach Ottis Gibson, and revealed as one of the reasons he was not given a contract extension.
Still, the push for change marches on, and it should. South African cricket is currently more demographically representative than it has ever been and its black African personnel are a credit to their organisation. Nevermind Kagiso Rabada and Lungi Ngidi, this is about the people who don't make the headlines, like those in the media and logistics and administrative departments, who actually make the game happen. That won't stop the old-guard from complaining that opportunity is being taken away from them, but they are wrong. Opportunity is being spread and that is worth celebrating.
The Gauteng province have been leaders in that regard. They appointed the first black African franchise coach, Geoffrey Toyana, in the 2012-13 summer. Under him, Rabada, Quinton de Kock, Chris Morris, Dwaine Pretorius, Stephen Cook, Aaron Phangiso and Temba Bavuma all become international cricketers. Toyana was in line for the national job when Russell Domingo's tenure ended but lost out (after a poor season and personal crisis) to Gibson. Then, Nkwe succeeded Toyana, and now Nkwe had gone one step further.
On the face of it, this is a success story but it carries within it a grave warning. Nkwe's first assignment is to India. The last time South Africa went there they suffered more than just defeats. They were so mentally scarred that they went on to lose at home to England and slumped to No.7 on the Test rankings. India is not an easy place to tour, especially if your batting line-up is inexperienced, as South Africa's will be. If they are badly exposed and beaten, it could spill-over into the home series against England and who knows where South Africa could end up on the rankings.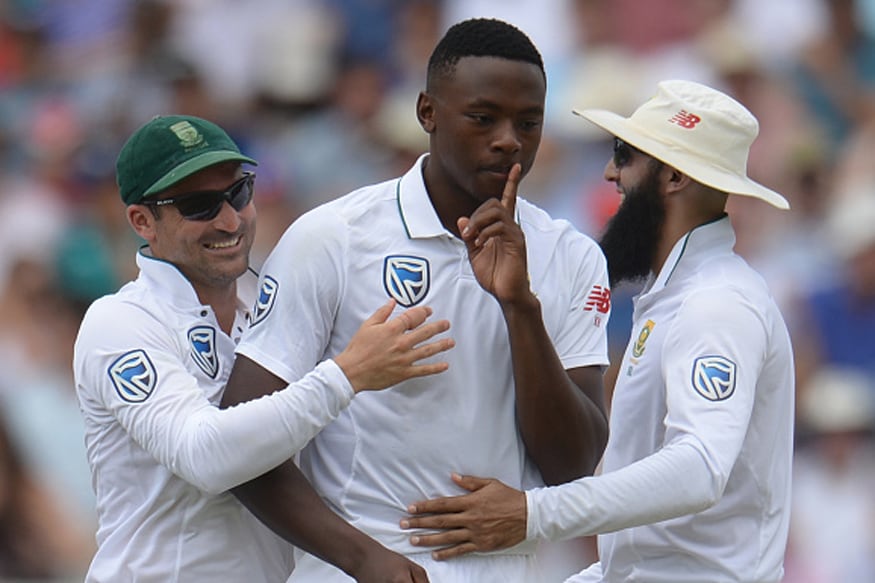 Nkwe's reputation could be sullied before it even starts, which seems unfair on a coach with enormous potential. He scooped three out of four trophies in his first season in charge, including two T20 cups: the inaugural Mzansi Super League and the CSA T20 franchise competition. His Lions team also won the franchise four-day cup. Considering Test and T20 cricket are top of the agenda as the World Test Championship kicks off and the T20 World Cup looms, those feats bode well, but they need to be taken in context: Nkwe has only had one season in charge.
Although he holds the highest coaching qualification available, a Level 4 certificate, he has limited experience as a head coach, and even elsewhere. Nkwe has worked as an assistant for the South African Women's team, the Netherlands and a T20 tournament in Canada. These are not exactly the kind of high-profile appointments a top-four team is looking for in a coach.
That's not to say Nkwe won't be the right choice for them in future, but now, with a team in the midst of major transition to suggest Nkwe is the best choice at best, naive and worst, part of what is a transparent takeover by a particular group of people and a concentration of power in the hands of one, or maybe two. Acting Director of Cricket Corrie van Zyl will be accountable for the performance of all national teams and Moroe will have a lot of the final say, on everything. Decisions that used to require board approval can now be made by van Zyl and Moroe, whose time in charge has already been blighted by acrimony.
He is at war with the South African Cricketers' Association, who described their relationship as being at an "all-time low," following CSA's failure to consult with them about the restructure, at war with the only paying rights' holders in the country, SuperSport, who for the second season in succession will not broadcast the flagship T20 tournament, the MSL, and was at war with some of the senior personnel in team management like long-serving manager and doctor, Mohammed Moosajee and former convenor of selectors, Linda Zondi.
Moroe's agenda has emerged as being to advance the interests of his home province, Gauteng, better known by its main city, Johannesburg. This is where the Wanderers is and the Lions play and the Gauteng Cricket Board (GCB), where More was president, is housed. Insiders say current GCB president Jack Madiseng is being groomed to take over from CSA president Chris Nenzani, that the next white-ball captain will come from this region (and is likely to be Temba Bavuma) and we already know the interim team director, Nkwe, hails from here. The merits of Madiseng and Bavuma and Nkwe are not up for discussion here, it's that they have become pawns in Moroe's power game. It's not a new strategy - previously South African cricket had its stronghold in Pretoria and Cape Town and now that has moved to another city - but it is a dangerous and destructive way to run a national organisation and has created uncertainty over the direction of South African cricket's future.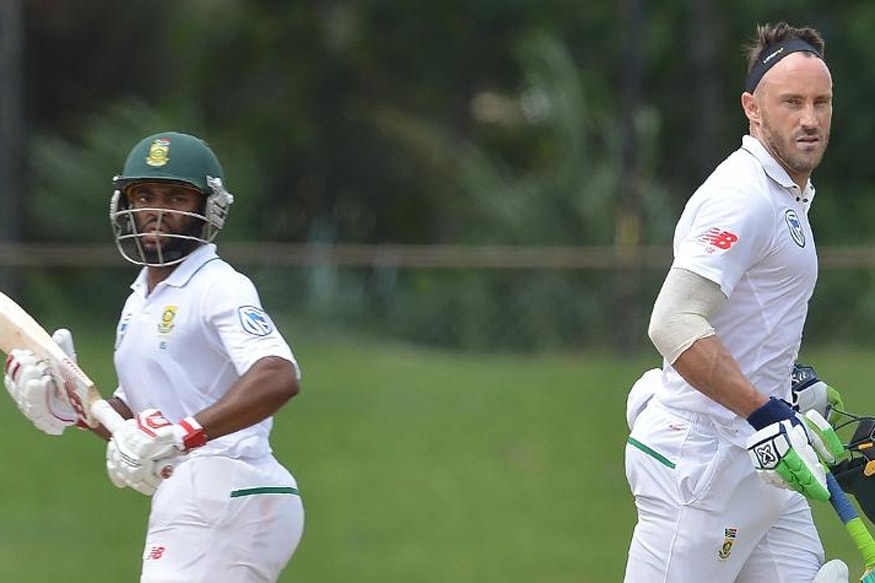 There may yet be a few more who walk away. Despite Faf du Plessis assertion that he has a "huge drive," to continue playing for South Africa and hopes there are "some really good things," to come, that may be lessened when he analyses the exact state they are in. He has been named as their Test captain to India but whether he will continue much beyond that may depend on how much more things change, and how many more of his team-mates stand down.
Vernon Philander is 34 and a recent history of fitness concerns, Dean Elgar is 32 and has a history of complaining about things if he does not like them, so is Chris Morris, who has a history of being in and out of the team and never really being allowed to develop consistency. And those are only three names that crop up immediately whose futures must be considered. The Kolpak door is closing later this year. T20 leagues are springing up all over the place. CSA does not have as much control over its players as it thinks it does, especially if cannot start to generate the money of other boards.
And a lot of what we hear from CSA is about the next steps to save money. They will not include African teams in the Africa T20 Cup (which will be renamed the CSA Provincial T20), two of the three domestic competitions don't have sponsors and not only will MSL rights likely be given away for free to the cash-strapped public broadcaster but CSA are likely to have to pay production costs too.
The challenges facing the organisation are a microcosm of what is happening in the economy as a whole and it's worrying. So, don't feel like you're the only one who doesn't recognise South African cricket came September, few of us still do and in the months and years to come, even fewer of us will.