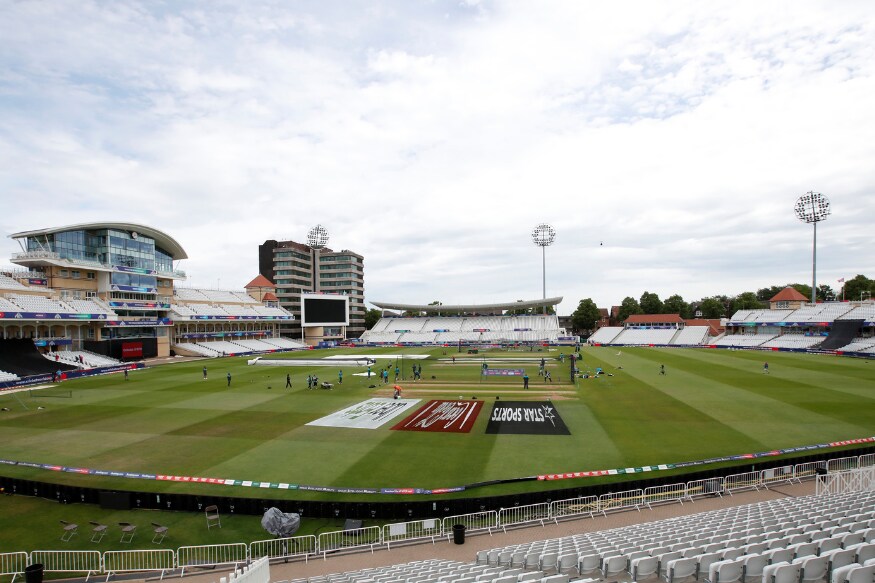 Trent Bridge was established in 1841 and is located across the River Trent from the city of Nottingham. It hosted its first Test – between England and Australia – in 1899.
The venue can host a maximum of 17,500 spectators and is one of the most picturesque grounds in the world.
It has hosted 48 ODIs with its maiden match in the format between England and Pakistan in 1974.
Trent Bridge has been a high scoring ground with as many as 13 300-plus totals in 48 matches. In fact, the two highest team totals in ODI cricket history have been recorded at this venue, both by England. They blasted 481 for 6 against Australia in 2018 breaking the world record they had set in 2016 when they hammered 444 for 3 against Pakistan.
The batting average at Trent Bridge is 31.02 – the ninth-best amongst all venues which have hosted at least 20 ODIs. However, the bowling average at Trent Bridge is 35.24 – at number 53 amongst the 65 venues which have hosted more than 20 ODIs.
Alex Hales has the highest average at the venue – 88.20, he is followed by Ian Bell (86.25) and Jos Buttler (73.16).
Hales has recorded two of the three highest individual scores at the venue – 171 in 122 deliveries against Pakistan in 2016 and 147 in 92 deliveries against Australia in 2018
While James Anderson has picked the maximum wickets at the venue – 16 in 8 matches, it is Waqar Younis who has the best bowling average at Trent Bridge (15.08, min. 8 wickets).
Kuldeep Yadav's 6-25 in 10 overs against England in 2018 are the best bowling figures in ODI cricket at Nottingham.
Steve Harmison is the only bowler to pick a hat-trick at Trent Bridge – against India in 2004.