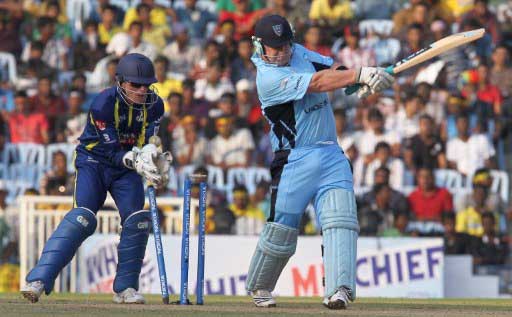 Chennai: Smarting from a shock loss to South African side Cape Cobras in their Champions League Twenty20 opener, New South Wales' player Ben Rohrer on Monday said his team would aim for a better batting performance when it will take on Trinidad and Tobago here on Wednesday.
The fancied NSW, who won the inaugural Champions League Twenty20 crown in 2009, were handed a stunning seven-wicket defeat by underdogs Cape Cobras on Saturday.
Asked what lessons the team had learned from the defeat, the middle-order batsman said, "We spoke about it, we had quite a few dot balls the other night, around 48 dot balls.
That's eight overs, so we'll be looking to rotate the strike a lot more and put up a more competitive total."
On the bowling front, Rohrer said they had bowled too short and would look to rectify it in the next game.
NSW lost their way after a confident start, when Shane Watson and David Warner put on 41 within five overs before the former departed and the team only piled up 135/8.
"We just struggled to adapt to the conditions the other day. We weren't really sure what was going to be a competitive score and in the end we were pretty short (of a competitive score).
"We've got some great players at the top of the order, but we've definitely got some depth there. Unfortunately that's the way it panned out the other day, but that's the way T20 cricket goes."
On whether veteran pacer Stuark Clarke, who was left out of the team that lost to the Cobras, would be included in their next game, he said, "It is upto the selection panel whether he plays or not but he's obviously a vastly experienced cricketer at the international level."