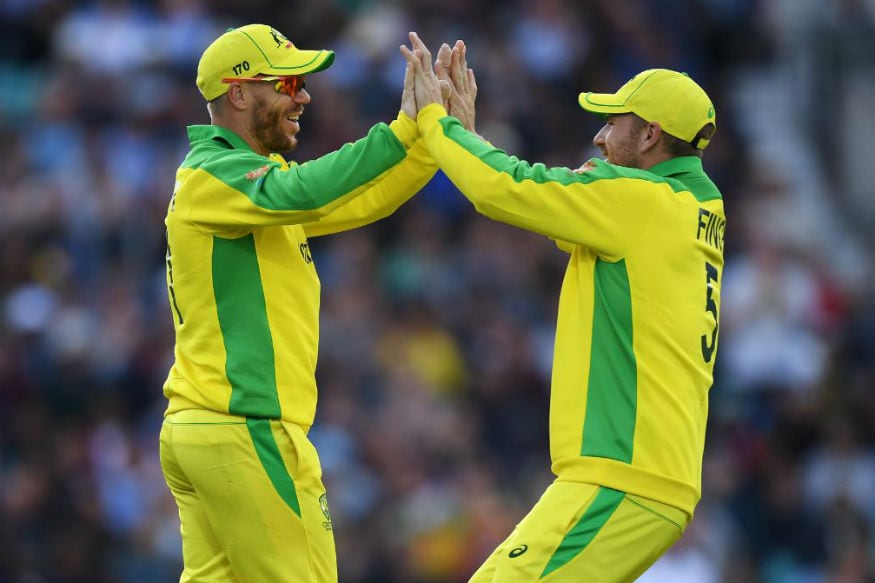 After his team registered a 3-0 clean sweep in the T20I series against Sri Lanka with a win in the third T20I on Friday, Australian captain Aaron Finch lauded the collective effort of his side, saying that the repeated routine implementation of the skills they had been working on going a long way in maintaining the winning run.
"It was pretty clinical once we got into a routine. The way the bowlers set it up for us over the last two games, it was outstanding," Finch said in the post-match press conference. "To restrict Sri Lanka, who are a dangerous side, to 120 and 140 was exceptional.
"I think every game is a different challenge and a different surface, so it's important to bring in your best, in terms of preparation and mental side of the game too. When your backs are against the wall, it's important for the players to stand up.
"Agar is fantastic in the field and with the ball. Warner was outstanding - not getting out in the series is incredible, that's what the best players in the world do: once they get in and they get on top of an attack, they keep it going, so really proud of the batting group and everyone to be fair. Looking forward to the game with Pakistan on Sunday."
David Warner was declared the man of the series, and a statistic which underlines his dominance is that he has scored 217 runs since his last dismissal in T20Is. He was not dismissed even once in the series, and said that he was happy with his form, personally.
"I'm happy with my form personally. It helps getting back into form with the small total on the board. We are now looking ahead to take on Pakistan at the SCG, so looking forward to that. Lots of pace in that attack, and hopefully I'll find the gaps and not the fielders in the series," he said.
On the other hand, Niroshan Dickwella, who was out for the presentation ceremony instead of Lasith Malinga said, "We haven't been up to our standards. We haven't performed at our best and if we don't, we will end up like this. We learnt a lot in this series, but we couldn't even compete properly. Pradeep and Sandakan were great with the ball, our fielding was alright, but the batting could do with some improvement."