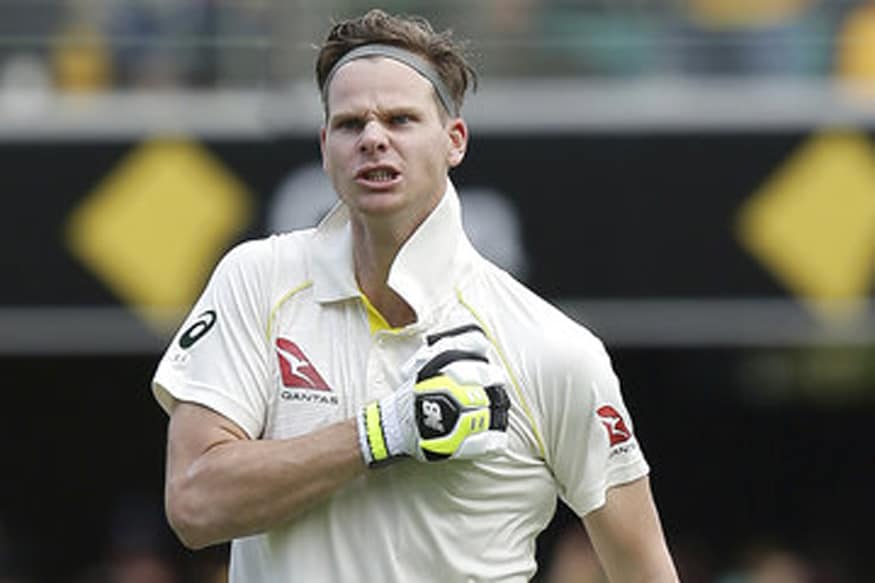 England first played at the Gabba in February 1933, in a series now recalled for Douglas Jardine's use of leg theory – Bodyline, to give it the tabloid catchword. For three days, it was a very close contest. England pulled away on the fourth, largely due to a remarkable innings from Eddie Paynter, batting with a full-blown throat infection. Paynter and Hedley Verity, who would be one of the victims of WWII, added 92 to give England a 16-run lead, and Harold Larwood's dismissal of Donald Bradman for the second time in the match set up an ultimately comfortable six-wicket victory.
England's target back then? 160. All these years later, the first Test of the current Ashes series followed a similar pattern. Australia were staring at a sizeable first innings deficit until Pat Cummins joined Steve Smith for what would turn out to be the defining partnership of the match. Cummins, who hit the winning runs in his debut Test at The Wanderers six years ago, showed the composure of a veteran batsman during a stand that realised 66. By the time he was dismissed for 42, Smith was batting so masterfully that he could coax another 53 from the last two wickets.
It's facile to compare across eras, and only time will reveal the true worth of Smith's innings. He, for one, will hope that it leads to the same result as Steve Waugh's most unforgettable Ashes innings, and not meet the fate that befell Allan Border in the 1985 Ashes in England. Having lost the opening Test at Edgbaston, Border struck a magnificent 196 (out of 425) at Lord's. Then, with Australia slipping to 65 for 5 in pursuit of just 127 for victory, and the wounds of Headingley and Edgbaston 1981 opening up, his unbeaten 41 saw Australia home.
There would be no Ashes joy for Australia that summer though. With David Gower and Tim Robinson piling on the runs, and the pace bowlers targeting the many chinks in the Aussie line-up, England won 3-1 to regain the Ashes. Waugh would make his debut a few months later, and was leader-in-waiting by the time Australia went to England in 1997 to try and win the urn for a fifth consecutive time.
With Nasser Hussain leading the way, England romped home at Edgbaston, and were then saved by the rain at Lord's. At Old Trafford, on what seemed a strip tailormade for seamers, Mark Taylor chose to bat first. By the time Waugh walked in, they were 42 for 3. He would make 108 out of 235, and follow that up with 116 in the second innings. Australia won the series 3-2.
Smith is part of a generation that has known more despair than joy in Ashes contests. Michael Clarke recently spoke of the Gabba stand-off with Jimmy Anderson in 2013, and how it had primarily been the result of Australia being sick and tired of losing to England. For men of his generation, who became adults at a time when Australian cricket was scaling new heights, the regression to the mean was especially hard to take.
Smith doesn't possess anything like the resources that some of his predecessors did. Mitchell Starc and Josh Hazlewood are excellent opening bowlers, but Glenn McGrath and Jason Gillespie they most certainly aren't, not yet anyway. Nathan Lyon has matured to become one of the world's leading spinners, but you'd have to be daft to compare him to the peerless Shane Warne. And the top three of David Warner, Cameron Bancroft and Usman Khawaja isn't a patch on the old firm of Matthew Hayden, Justin Langer and Ricky Ponting.
And yet, England were ultimately blown away. The new faces like Mark Stoneman, James Vince and Dawid Malan acquitted themselves well, but lacked the ruthlessness that Smith and other elite batsmen show once they get a start. Joe Root had the opportunity to play a Smith-like innings the second time, but by getting out immediately after getting to 50, he merely highlighted why some remain hesitant to tag him in the same category as Smith and Virat Kohli, who simply do not take their boot off your throat once they have taken you down.
England's bowling, as was the case in India a year ago, had no depth. Once you see off Anderson and Broad, there's little there to discomfit top batsmen. Moeen Ali would be a handy second spinner to have, but suffers badly in comparison to the likes of Lyon and R Ashwin. Chris Woakes and Jake Ball may come into play in helpful English conditions, but on true and hard Australian pitches, they don't seem to have the wit to do damage, especially at less than express pace.
You have to go back to 1954-55 for the last time England lost at the Gabba and went on to win the Ashes. That was largely down to Frank Tyson, who lived up to his Typhoon nickname in taking 28 wickets at 20.82. As much as Adelaide, under lights, might favour the English bowlers, you also expect Hazlewood and friends to do serious damage there.
For Root and England, it's a long road back. For Smith, with victory wrapped up on the third anniversary of Phillip Hughes's tragic passing, this was a Test passed with an A+, one he will savour for ever.