With apologies to CLR James, "What do they know of India who only cricket know?"

Why is it that we hold the game of cricket, its administrators and cricketers to higher legal and ethical standards than just about anything and anyone else in the country? Recent events compel this question.

Hardik Pandya and KL Rahul stand provisionally suspended pending inquiry for a crassness of behaviour matched in spirit quite regularly on television by news anchors and their guests alike, including numerous political spokespersons and national leaders.

The Lodha Committee suggests, and the Supreme Court of India mandates and enforces, strict prudential governance and ethics guidelines for the game's administrators. These standards have been enforced with an iron hand, in ways that public officials, including parliamentarians, judges and former judges do not generally encounter in relation to their conduct.

The search and appointment process for a national cricket coach undergoes more public scrutiny than the process undertaken for Vice-Chancellors of most major universities or the heads of other institutions that impact common citizens' lives daily.

The cricketer is punished, the BCCI is restructured, the coach-appointment is analysed threadbare. Equivalent and, for that matter, far more flagrant transgressions by others continue unabated and without any form of check or consequence. We are told cricket is a religion in India. It is widely followed, influences the national mood and has the opportunity to set the tone and tenor of what it means to be Indian. But why does it receive this unique legal and ethical treatment? Simply, because it matters.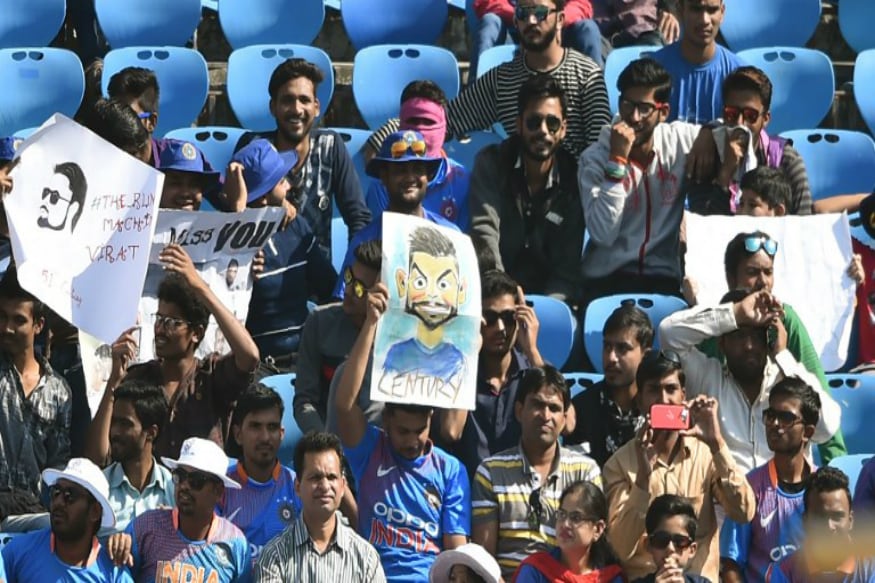 The reality is that the 'higher' ethical and legally standards we are speaking of are in fact reasonably basic. It is not too much to expect a cricketer to speak of cricketing debuts rather than other 'firsts', a favoured pick-up shot rather than a favourite pick-up line. The governance reforms in cricket also represent a basic level of transparency, what many call Governance 101, notwithstanding the existence of a number of large creases which the iron hand has not yet been able to smoothen out, leading to confusion and anger. We ask of cricket and its participants these basic decencies and standards because we can. Because our voices are heard and acted upon.

The stakeholders in cricket have the opportunity to act often, quickly and decisively. They vote with their wallets, be they broadcasters, advertisers, sponsors or fans, in synergistic and interdependent ways. Their fates are inherently intertwined and are also vulnerable. As a result, the cricket system does not suffer a 'collective action problem' – a phenomenon that results in interested persons not having genuine remedies to address violations, as these remedies are either too expensive or lack impact when accessed by individuals instead of entire groups.

Every cricket fan counts in a very real and tangible manner. Individuals, young and old, male and female, make up numbers that tangibly vote in aggregate – TRPs, views, tickets or endorsed products purchased – every few days. Intangibles like meaning, goodwill and context are embedded in the valuation of the media rights, the player fees, match ticket prices.

These are capable of being lost or eroded quite quickly, even whimsically. This vulnerability to external factors leads to high sensitivity on matters of influence. The nature of social media and modern communication also means that fan feedback is being provided, monitored and heard in real time rather than only at matches. Failure to listen and respond to feedback is also punished soon enough, when the next match or other commercial decision comes along.




This reality of the cricket business model enfranchises the fan in very powerful ways. It establishes a version of direct democracy otherwise missing in Indian institutional structures, in which there is generally little opportunity or incentive for an individual to act or provide feedback between elections. The fan also has the opportunity to fight important battles through intermediaries – broadcasters fear diminished interest and viewership and sponsors fear reduced sales.

As a result, these intermediaries actively advocate positions that will prevent the likelihood of such outcomes, and act as checks and balances on the game, its administrators and player behaviour. In the context of this reality, cricket administration has been recognised as an inherently public activity where 'the public interest' and 'what is interesting to the public' merge into one.

The lack of institutional checks and inadequate representation of various interests had led to power imbalances in cricket administration. This needed correction. Powers with responsibilities. Checks and balances. The transition from this historical version of governance visibly remains a work in progress. Overcompensation, as appears to be the case in the early handling of Pandya and Rahul, is a significant short term risk. However, this does not and should not undermine the importance of the institutional reform project at the BCCI or, for that matter, the timeless relevance of public figures doing the right thing.

By demonstrating and signalling how strongly we feel about cricket as a nation, warts and all, we provide hope that there are still a few precious things worth fighting for. Things we must save from the seemingly inevitable quagmire. Our expectations of cricket are not characterised by unreasonable standards. In fact, the question to ask is why we don't hold much else around us to these same basic standards of propriety. The answer is situated in a deeply-rooted cynicism that is not felt with cricket. In the world of cricket, each of us feels we matter and knows that we will be heard.

Probity in Indian public life and institutions is in short supply. Cricket provides a working model for reordering relationships between the state and the citizenry. Indeed one may ask, "What can we make of an India that knows its cricket?"

(Nandan Kamath is Principal Lawyer at LawNK, practising sports and intellectual property law, and also acts as Managing Trustee of GoSports Foundation)



First Published: January 14, 2019, 11:39 AM IST